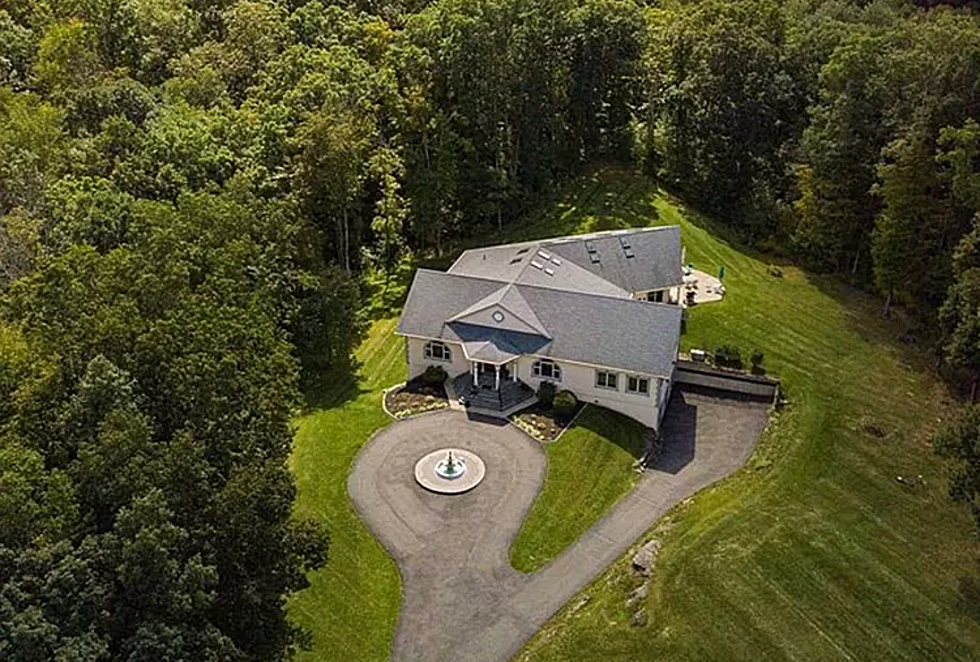 This $2.8 Million Home in Wappingers Features a Crazy Bonus Room
Zillow
A 9,500 square foot home on 10 acres in Wappingers Falls is hiding some crazy secrets.
But then the listing starts to reveal some truly "unique" features like a salt-water indoor swimming pool that includes a glass wall that looks out to the entranceway.
The basement is equipped with a full-sized professional recording studio.
The living room comes with an enormous full-sized church pipe organ.
And did we mention that there's an exact replica of the Oval Office?
Yes, that's right. This home comes complete with a "2/3 replica White House Oval Office." And there are pictures to prove it.
The attention to detail in this room is pretty impressive. Everything from the bright blue carpet featuring the presidential seal to the iconic striped couches makes this bonus room something out of a TV movie set.
The long Zillow listing describes every insane feature in this luxurious estate, but only briefly mentions the most bizarre room in the home. There are so many questions we have about this Oval Office replica, but it's oddly only included as a quick footnote at the end of the home's lengthy description.
So if you're like me and are dying to find out why someone would go through all of that trouble to do something like this, you're going to have to call your real estate agent and book a tour. And if you do get a chance to snoop around in this crazy house, could you also find out what the deal is with that huge pipe organ? We're dying to find out more.
Read more:
BONUS VIDEO