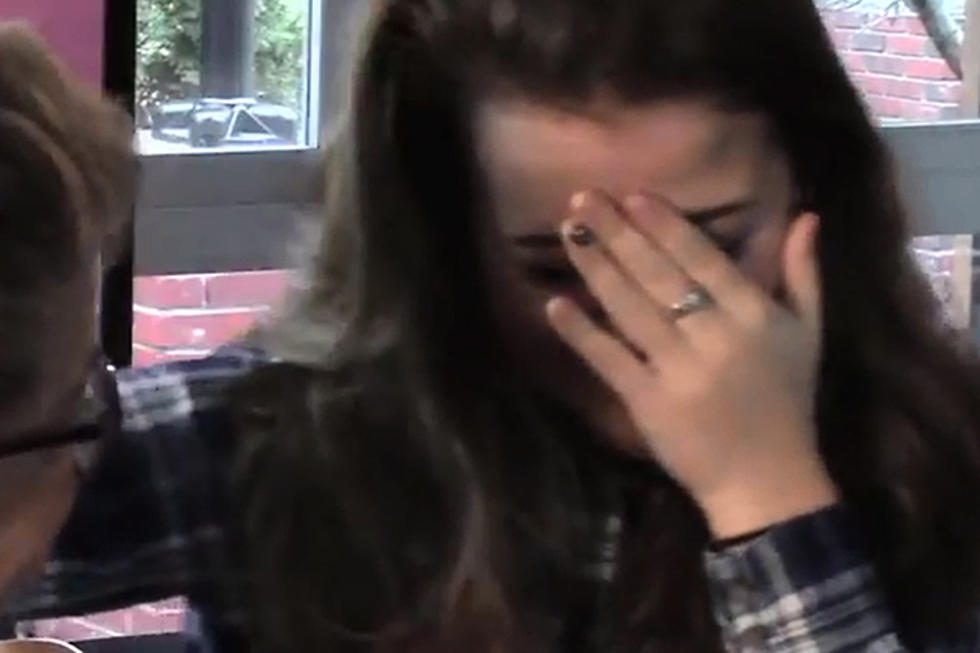 Hudson Valley Waitress Brought to Tears Over Surprise Tip
YouTube / Str8 Epic Productions
A server at Buffalo Wild Wings impressed a customer so much that he organized a surprise that she will never forget. And it was all caught on video.
UPDATE: We interviewed Kara about her new found fame since this story went viral and present her with a big surprise of our own. Her reaction is priceless.
Kara McConologue was waiting tables one day at Buffalo Wild Wings on Route 9 in Wappingers Falls when Chris DeSario, a video producer, stopped in for a meal. Chris was impressed by Kara's service and struck up a conversation with her when he noticed that she was looking at his camera. Kara admitted that she was admiring the camera because she was an aspiring photographer and was hoping to buy one someday.
After leaving the restaurant Chris contacted Buffalo Wild Wings management to say how impressed he was with Kara's service. Management agreed that Kara was an exceptional employee and decided to help Chris do something very special for her.
Pete Gray, the local manager, held a surprise meeting to celebrate Kara as an "awesome employee" that is "always smiling, (with a) great attitude and great positive energy." He then presented her with a tip for her exceptional service.
Her heartwarming reaction was all caught on video: