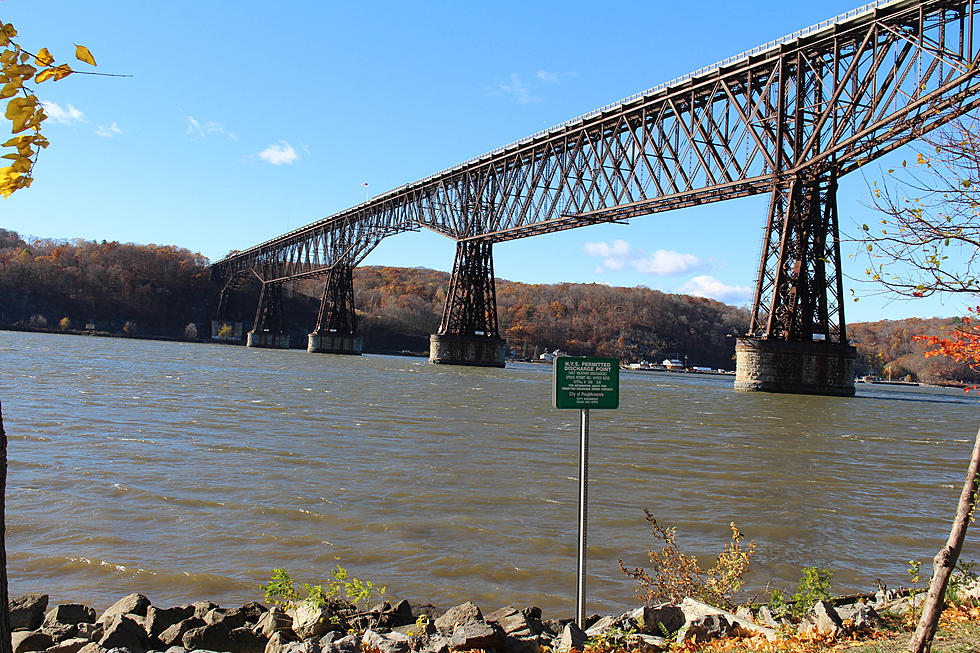 Walkway Over the Hudson Exploring Night Hours
Don Gehring
Visitors to the Walkway Over the Hudson may not have to rush to get there ahead of sunset thanks to a nearly $600,000 grant from the New York Regional Economic Development Council announced Thursday.
The Walkway's application for the grant sought funding to install sustainable LED lighting at the park for increased safety and security, as well as to extend the hours the state park is open to the public. The application said the funding would also increase opportunities for nighttime programming.
Enter your number to get our free mobile app
The 1.28-mile Walkway Over the Hudson was a railroad bridge that spanned the Hudson River; it was converted into a pedestrian walkway and first opened to the public in October 2009. The state park receives over 600,000 visitors annually and currently opens daily from 7AM to sunset.
The Walkway Over the Hudson launched a series of improvement projects to support the growing popularity of the park. An elevator leading from Upper Landing Park on the Poughkeepsie side to the Walkway opened in August of 2014. A $5.4 million Ulster Welcome Center opened on the Highland side on June 29, 2018, and a $3 million Dutchess Welcome Center opened on the Poughkeepsie side in June of 2019.
Hudson Valley Post reached out to the Walkway Over the Hudson for comment, but a timeline for the installation of the LED lighting and the possible expansion of hours of operation was not immediately available.