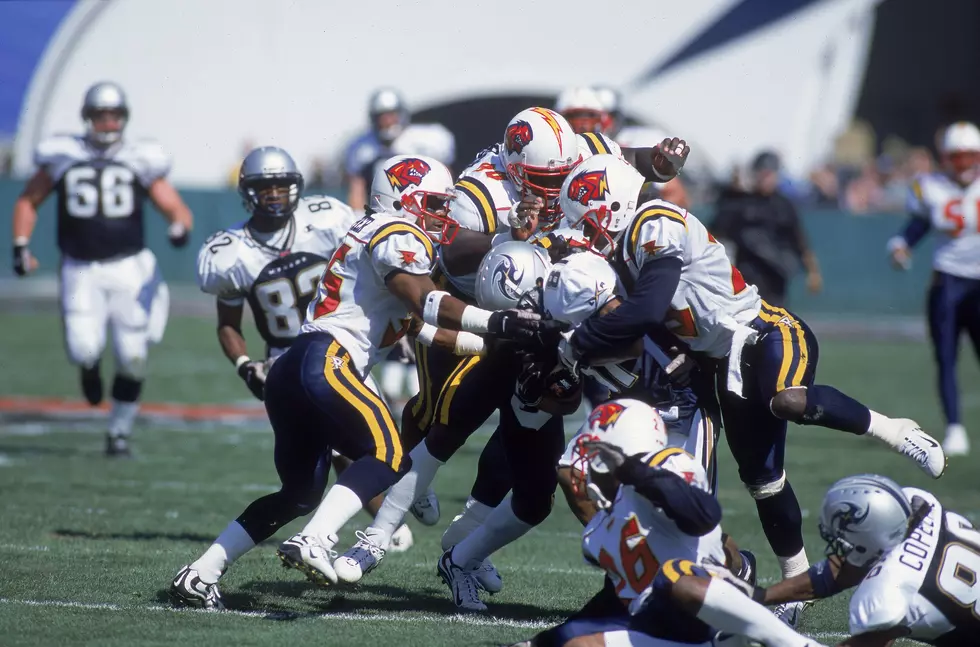 The Hudson Valley Should Absolutely Get Its Own XFL Team
Christopher Ruppel/Allsport/Getty Images
This week, the WWE's Vince McMahon announced that he's bringing back the XFL.
Yes. Yes. Are you kidding me? Holy crap, yes.
For those unfamiliar, the XFL stands for Extreme Football League, and it's exactly what it sounds like. McMahon basically took the world of wrestling and applied it to football, and the result was insane. It was basically a total disaster, and only lasted one season. It had wrestlers as commentators, storylines throughout the season, and was basically what would happen if a can of Red Bull suddenly became a professional sport. It's the kind of thing where you could replace all of the players with live tigers and it would probably be exactly the same.
Bringing it back means the league is probably going to need some new teams. There were eight teams in the original league including the New York/New Jersey Hitmen, who played at Giants Stadium. So we have to make this happen for the Hudson Valley, it would be awesome. Imagine going to a huge football game to support the Poughkeepsie Punx or the Newburgh Knuckleheads or the Monticello Monsters. It would be awesome!
The XFL is supposed to come back in 2020, which gives us two years for this campaign to gain traction, and it starts right here. Even if it crashes and burns like it did the first time around, we'll always be able to say, "Hey, remember the XFL? My hometown team, the Rhinebeck Rowdy Rockstars, got their start there." And boy, that'll be worth it.
BONUS VIDEO