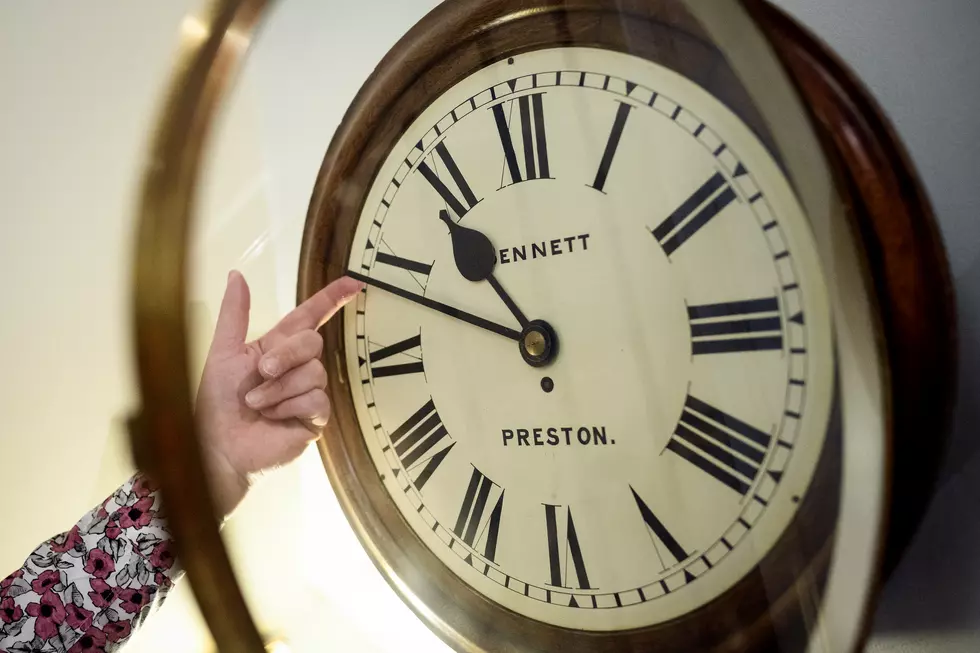 Daylight Saving Time: Set Your Clocks Ahead
Leon Neal / Getty Images
This Sunday, March 8, we officially kick into Daylight Saving Time. That means we set our clocks ahead at 2AM or before you go to bed, whichever comes first I guess. I suppose most clocks set themselves these days but I actually have 4 clocks in my house that I have to set by hand. Plus my watch and car clock. It's also time to make sure your batteries in your smoke and carbon monoxide detectors are good.
Most people love Daylight Saving Time. It just seems like there are more hours to the day even if there aren't. I like it, but not as much as I used to before I did a morning show. I hit the sack at about 8PM, and it's pretty hard to do that when the sun is shining. But I do love the promise of warm summer days that seems to come when we set our clocks ahead.
Longer days, warmer weather, and buds coming out of the ground. It hasn't been a terribly hard winter, but I'm still very much looking forward to the sights, sounds and smells of spring. And it will be here before you know it. Starting with Daylight Saving Time this weekend.
Read more:
BONUS VIDEO