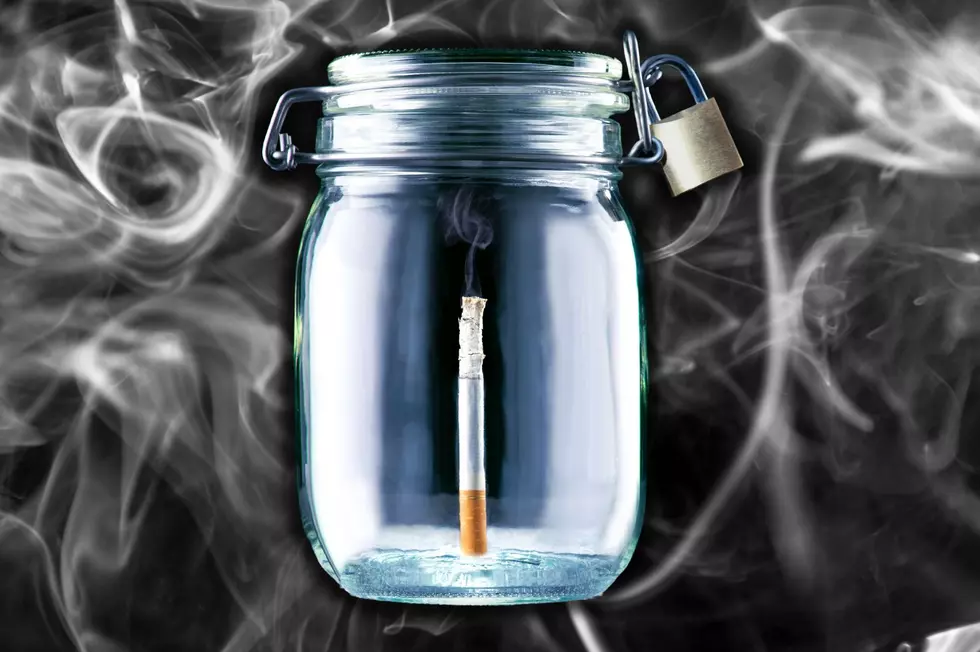 NY Tobacco Tax Proposal Has Advocates and Critics Speaking Out
Canva
So today I learned something I hadn't previously known. A recent report from the federal government showed that the state of New York over the last 20 years has not met the federal government's recommended number of dollars committed to curbing tobacco usage in the state.
This report follows New York State Governor Kathy Hochul's newly proposed tax increase on cigarette sales. The current tax rate on cigarettes and tobacco products in New York is $4.35, but with Gov. Hochul's proposal, that number would increase by $1 to $5.35.
Just like how it is with anything in government, plenty of individuals had their opinions on the new proposal.
Advocate Response to New York's New Tobacco Tax Proposal
To this point, it appears that the main advocates for this new proposal are who you'd expect. Anti-tobacco advocates have supported this proposal because of its financial implications. The increase in tax would provide more revenue for New York State which in turn would be used for increasing campaign efforts to encourage more people to quit their usage of tobacco and or never use tobacco products to begin with.
Critic Response to New Tobacco Tax Proposal
Just as everything has its opposite, plenty of critics had a response to the new tobacco tax proposal. In particular, The New York Association of Convenience Stores launched an entire ad campaign against Gov. Hochul's tax proposal.
This included Kent Sopris, the president of the NYACS who stated...
These regressive policies will increase crime and strengthen the illegal market, rob state and local governments of much-needed tax revenue and put legitimate retailers out of business....What it won't do is stop smoking and the more New Yorkers hear the facts the more they realize that prohibition doesn't work.
Can You Really Stop People From Doing What They Want?
Overall this appears to be another chapter in the LONG story we have seen play out over the past few decades since it was discovered that cigarettes and tobacco can cause severe health problems for individuals that use them habitually.
Both sides of the debate seem to be very much interested in the amount of money, in terms of tax revenue that is at the center of this new proposal.
However, with that being said, a central question lies at the center of this topic. Can you really stop people from smoking cigarettes or using tobacco products? Whether you agree or disagree with the statement from Ken Sopris, he was right about one thing, history has shown and people know that "prohibition doesn't work."
All people have their vices be it tobacco, alcohol, marijuana or really anything that they believe helps them deal with day-to-day life. When it comes to a topic such as tobacco usage or smoking, it'd be hard to find someone today who'd say they don't know about the severe effects tobacco usage can have on one's health. Despite that though, thousands upon thousands of, if not millions of people every day still partake in their usage.
The point here is that when given accurate information, people will still make a fundamental choice of whether or not to do or use whatever they want based of their own free will. It's the same for both the advocates and the critics of this new tax proposal. Both sides are choosing to speak about this tax proposal based on what they believe is "right."
Great Nostalgic Places We Miss the Most in the Hudson Valley
Having lived in the Hudson Valley my entire life, I'm old enough to remember numerous businesses, stores and markets that have come and gone over the years. So with that in mind, figured why not talk about some of the stores that are the most missed here in the Hudson Valley.
Sights From Smokers Choice Matamoras, PA 5 Years Ago
Smokers Choice Matamoras, PA Anniversary Event 2017
17 New Laws in New York You Should Know
The New Year brings with it a host of new laws for Empire State residents. Here are nearly 20 that may impact you in 2022.