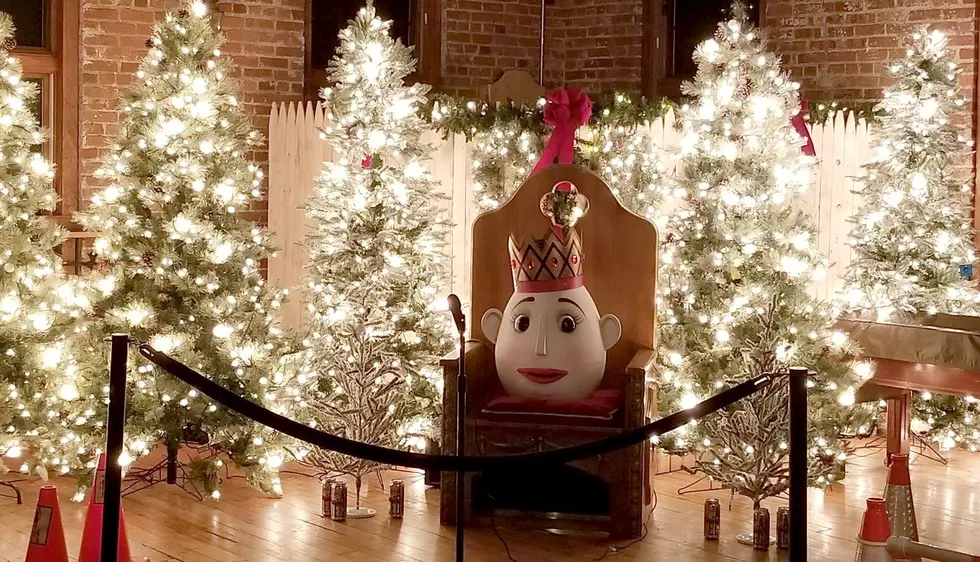 Eggbert to Make Surprise Announcement in New Windsor, NY
Devitts Nursery Facebook
Popular talking egg to make a special announcement at Devitts Christmas in July event.
Devitt's Nursery in New Windsor is a full-service nursery that handles a wide range of annuals and perennials to landscape-size trees and everything in between. Devitts has been serving the Hudson Valley since 1951 and is a 25-acre horticultural center located 1 mile South of Newburgh on Route 32.
Also See: Hudson Valley Parade Gets Hulkamania Surprise
At Christmas time, Devitts features Christmas on the Farm with Eggbert, which has been a Hudson Valley tradition since 1971. You can visit Eggbert, meet his barnyard friends, walk his Christmas trail, check out the slot car track, drop a letter off to Santa in the post office, and shop the holiday shop (open 7 days a week). In fact, Eggbert made our list last year of 6 of the Greatest Hudson Valley Christmas Traditions. Devitts Nursery itself made our list of 10 Great Hudson Valley Christmas Tree Farms.
Eggbert made his triumphant return in 2022 following COVID, with the return of  Christmas on the Farm at Devitts, and this year, you'll get to see Eggbert in the summertime!
Surprise Announcement From Eggbert
Devitts Nursey took to social media to announce that Eggbert has a secret surprise to share at a Christmas in July event on Saturday, July 22 at Noon. What could the surprise be? There is also talk of a surprise guest at the event.
No word as to what the announcement will be or who the surprise guest will be, but the Facebook event page does reveal that food and adult beverages will be available and Eggbert will be mingling with guests. It also mentions that the event is for a VERY good cause for kids. Make plans to be there for this special Christmas in July event at Devitts with everyone's favorite talking egg.
25 Best Coffee Shops in Dutchess and Orange County
We've put together a list of 25 best coffee shops located in the Hudson Valley