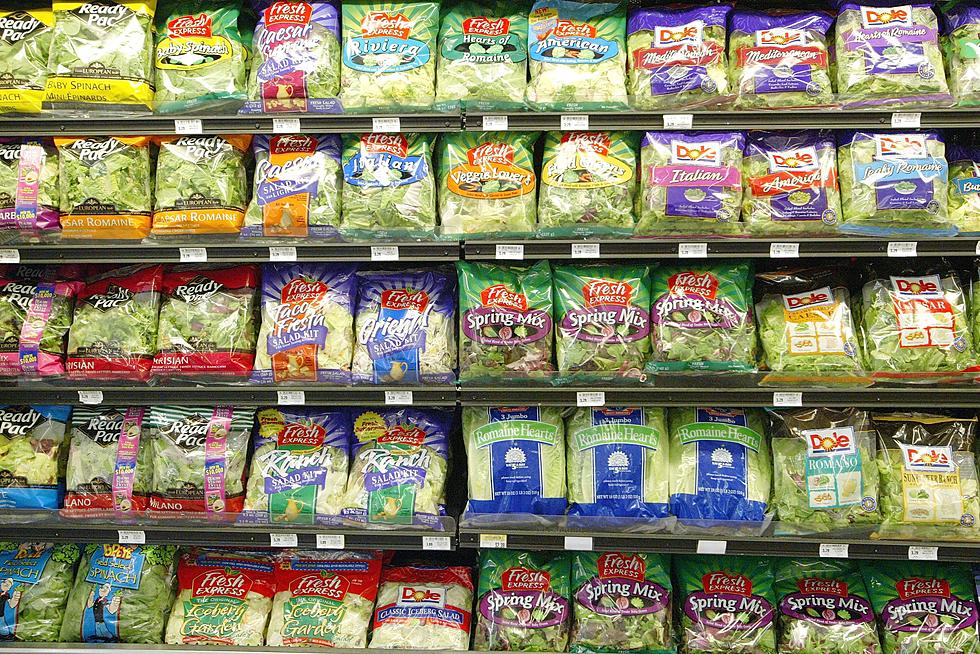 Getty Images
If you recently purchased bagged spinach, you may want to check your products.
According ABC7 NY, Dole Baby Spinach is being recalled "due to a possible salmonella issue."
Not only did the samples tested come back positive for salmonella, but they were also sold after their expiration date.
Dole had to make recalls on the bagged spinach in 10 states including New York and New Jersey. The recall includes 6 oz. Dole Baby Spinach bag with a lot code W20308A (UPC code 0-71430-00964-2) as well as the 10 oz. Dole Baby Spinach clamshell with a lot of code W203010 (UPC code 0-71430-00016-8).
The products also have a sell-by date of August 5th.
If you have any questions or concerns about the issue, you are urged to call Dole Consumer Center at 1-800-356-3111.
There have been no illnesses reported at this time.
Read more:
BONUS VIDEO