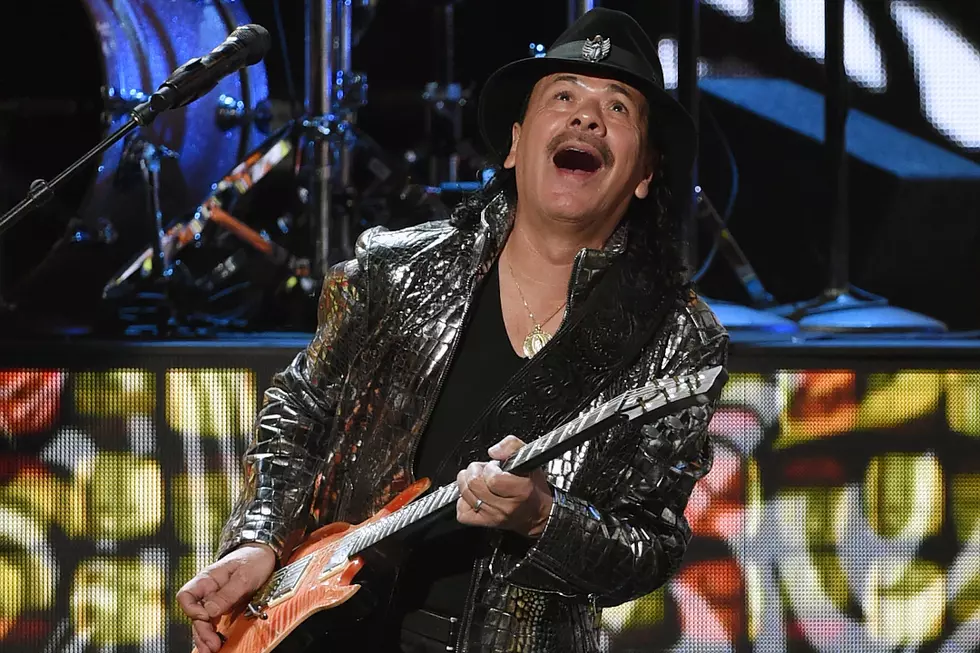 Carlos Santana Appearing At Miles Davis Tribute in Kingston, NY
Ethan Miller, Getty Images
The rock n roll hall of famer and wife Cindy Blackman Santana will perform at UPAC in Kingston.
Guitarist Carlos Santana rose to fame in the late 1960s and early 1970s with his band Santana, which pioneered of rock and roll and Latin American jazz. He experienced a resurgence of popularity and critical acclaim in the late 1990s with his collaboration with Rob Thomas on the song "Smooth" from the 1999 Santana album Supernatural. In 2015, Rolling Stone listed him at number 20 on their list of 100 greatest guitarists. He's won 10 Grammy Awards and three Latin Grammy Awards, and was inducted into the Rock and Roll Hall of Fame with his band in 1988.
Rock Legend Set to Appear at Miles Davis Tribute
Bardavon Presents just announced that Carlos Santana and wife Cindy Blackman Santana (American jazz and rock drummer) will be appearing at Jack DeJohnette's Tribute to Miles Davis and More Concert set for Ulster Performing Arts Center this Wednesday, Aug. 9 at 7:30 pm. The concert will feature an all star lineup of musicians, in addition to the Santana's, other artists scheduled to perform include guitarist Vernon Reid and drummer Will Calhoun from Living Colour, Don Byron, jazz pianist George Colligan, jazz bassist Matthew Garrison, drummer Luisito Quintero, and trumpet player Wallace Roney Jr.
Tickets for this amazing Miles Davis tribute concert are still available, but expected to go fast. Get tickets and more info here.
Carlos Santana Over The Years
The legendary American guitarist Carlos Santana was instrumental to the formation of modern rock and jazz and is one of the best-selling music groups of all time have sold more than 100 million albums worldwide. In addition to having earned numerous gold and platinum album awards, Santana has also won 8 Grammys, 3 Latin Grammys, an American Music Award, VH1 Award, and many more over his more than 45-year career.