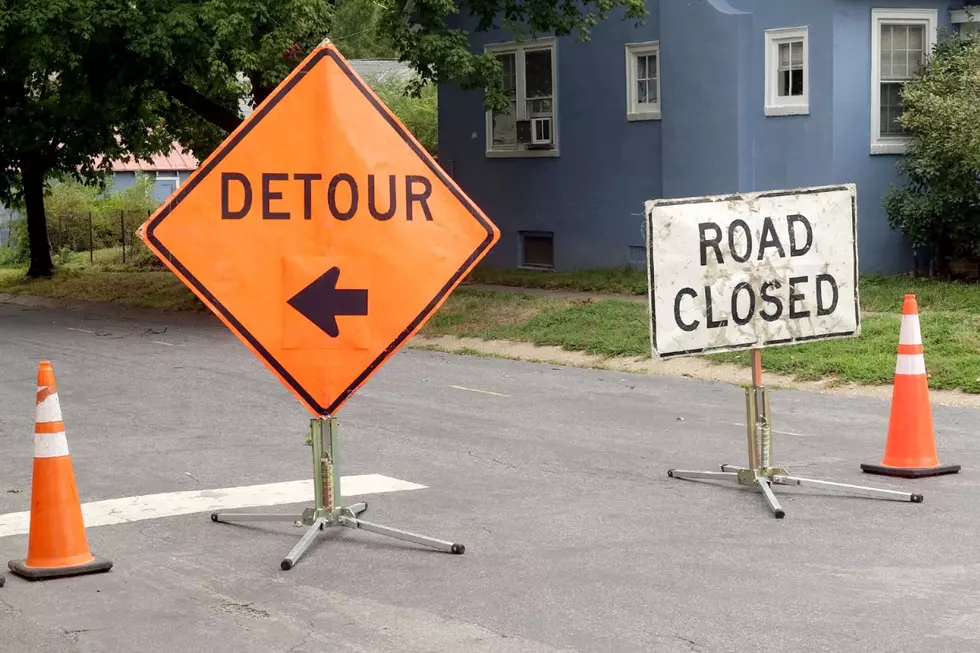 Heads Up! Road Closure in Ulster County, NY Starting August 8
Canva
Project forcing road closure could take up to 3 weeks to complete.
Ulster County area residents will want to be aware of a project that will likely cause travel disruption for the next 2-3 weeks.
The Town of Esopus population was 9,548 at the 2020 census. The town was named after the local indigenous tribe and means "small river" in English. They were one of the Lenape (Delaware) bands, belonging to a people who ranged from western Connecticut through lower New York, western Long Island, and parts of New Jersey and Pennsylvania along the Delaware River. The town is on the west bank of the Hudson River south of the city of Kingston. Its center is in Port Ewen. US Route 9W passes along the eastern side of the town.
Town of Esopus Home for Many Celebrities
In addition to notable Historical figures, some celebrities that have called the Town of Esopus home include award winning actress Frances McDormand, director Joel Coen ( one half of the Coen Brothers) and Emmy Award-winning actor Peter Dinklage (Game of Thrones) among others. Well Peter Dinklage and company may have to plan alternate routes for their traveling over the next few weeks.
Embankment repair project Set for Town of Esopus
Ulster County Government posted on their official Facebook page, alerting commuters that County Road #4, Union Center Road in the Town of Esopus, between the intersections of Hardenburgh and Popletown Road, will be temporarily closed to all through traffic effective Tuesday, August 8, to facilitate an embankment repair project. They also stated that the project could take up to 2-3 weeks. Road signage will be in place to direct traffic to an alternative route. So plan ahead in your travels!
100 Year Old Saugerties Cabin on the Esopus Creek
Barely listed for a month it appears that this creekside gem in Saugerties, New York may be already snatched up. At only 638 square feet you would expect it to go so fast but it looks like
126 Glenerie Road
has a sale pending. No wonder why, it is adorable and a perfect Hudson Valley waterfront getaway.