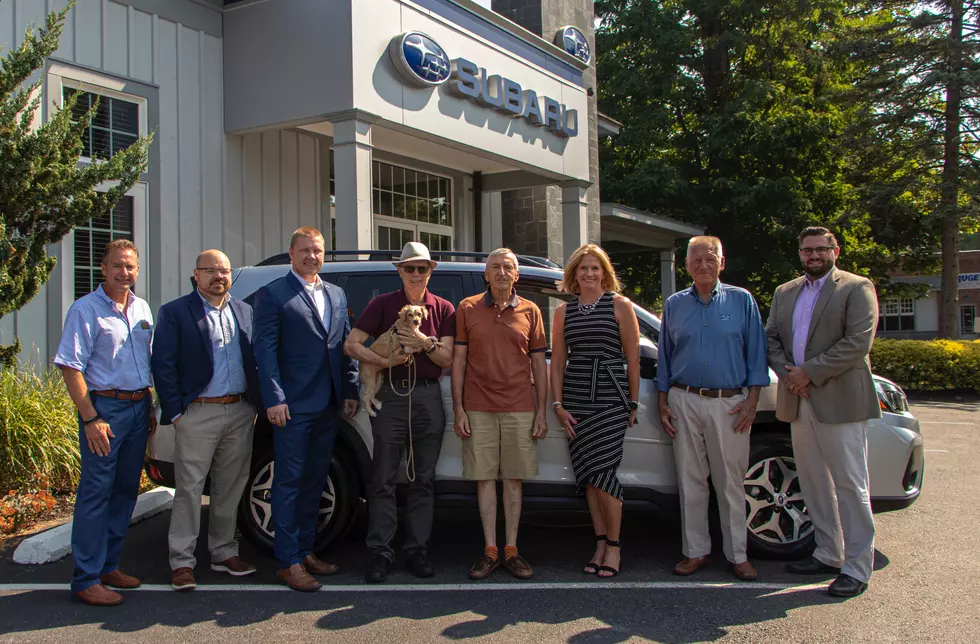 Car Company Sells Its 2 Millionth Model in Dutchess County
Subaru of America, Inc.
A Hudson Valley man was honored after unknowingly making a landmark automobile purchase.
Brain Gerber thought he was just making an ordinary car purchase when he went to pick up his new Subaru last week. Gerber showed up at Ruge's Subaru in Rhinebeck to take delivery of his new Forester, unaware of what he was walking into. As a loyal Subaru owner, Gerber knew he would be happy his new car, but what he didn't know was that the vehicle was the two-millionth Forester sold in the United States.
While picking up his car, Gerber was surprised by Kristin Ruge Hutchins, president of Ruge's Subaru, who informed him of the honor. It's unclear if Gerber received any special perks for making the historic purchase, but the customer was all smiles in a photo commemorating the sale.
Ruge's Subaru has been in business in Rhinebeck since 1935. Now in its third generation of ownership, the Ruge family continues to serve the local community. The dealership has a record of helping charities and organizations like Northern Dutchess Hospital and Meals on Wheels.
Read more:
BONUS VIDEO