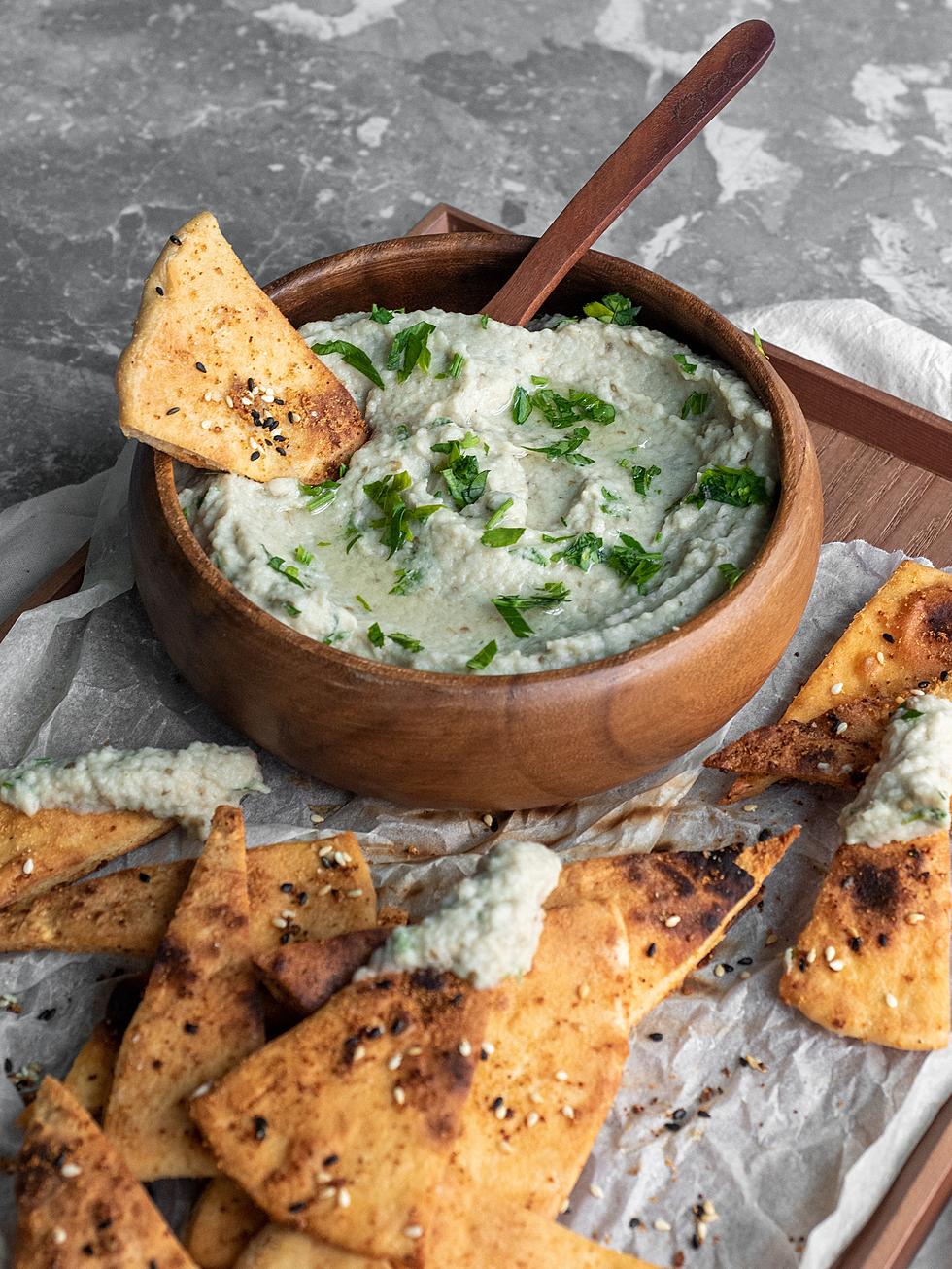 5 Popular Places to Enjoy Pita in the Hudson Valley
Photo by Vicky Ng on Unsplash
Love Pita bread? We've got 5 places right here in the Hudson Valley you'll want to check out.
I love Pita! I regularly like to have Pita with hummus as a regular snack. Also love a good gyro with lamb meat, lettuce, tomato, onion and tzatziki sauce. In fact, National Pita Day is in March each year, and it celebrates the dipping, scooping and wrapping of as many ingredients as possible into the delicious bread. A lot of people seem to love Pita.
Pita are round flatbreads made from wheat flour, common in the Mediterranean, Middle East, and neighboring areas. It includes the widely known version with an interior pocket, also known as Arabic bread.
In the UK, Greek bread is used in pocket versions, like the Greek Pita, and used for barbecues for a souvlaki wrap. In addition to different dips, one may stuff meats and vegetables into a Pita pocket to make a sandwich.
There are many great places here in the Hudson Valley to enjoy Pita, and we've compiled a top 5 list.
5 Great Places to Enjoy Pita in the Hudson Valley
Allan's Falafel
Allan's Falafel in Chester, NY creates homemade, authentic Israeli cuisine. Enjoy our famous falafel, tahini, shawarma, kebabs, stuffed grape leaves, baba ghanoush, gyros and much more.
115 Main St, Chester, NY 10918
Athena Gyro
Athena Gyro in Lagrangeville, NY offers authentic Greek cuisine and has won many Hudson Valley Best awards over the years for its amazing gyros. Athena Gyro's gets rave reviews for their gyros.
1167 State Rte 55, Lagrangeville, NY 12540
Falafel Town
Falafel Town in Poughkeepsie, NY offers some of the best falafel in the Hudson Valley. And Pita of course! Its become a personal favorite of mine as of recently. The make a great Falafel burger that I'd suggest trying some time.
260 North Rd, Poughkeepsie, NY 12601
Zaytune
Zaytune Mediterranean Cafe in New Paltz offers traditional food flavored with ancient herbs and spices. From healthy vegan and vegetarian choices to more heartier options like their freshly grilled shawarma.
53 Main St, New Paltz, NY 12561
Ziatun
Ziatun in Beacon, NY is a very popular spot for Palestinian, Arabic & Middle Eastern vegan & vegetarian cuisine. They do not take reservations, so you'll have to just pop in and hope to get some Pita at this Beacon gem.
244 Main St, Beacon, NY 12508
11 Best Gyro Restaurants in the Hudson Valley According to Google
These Hudson Valley gyro restaurants have been highly rated on Google, with a rating no lower than 3.9, with more than 100 reviews.