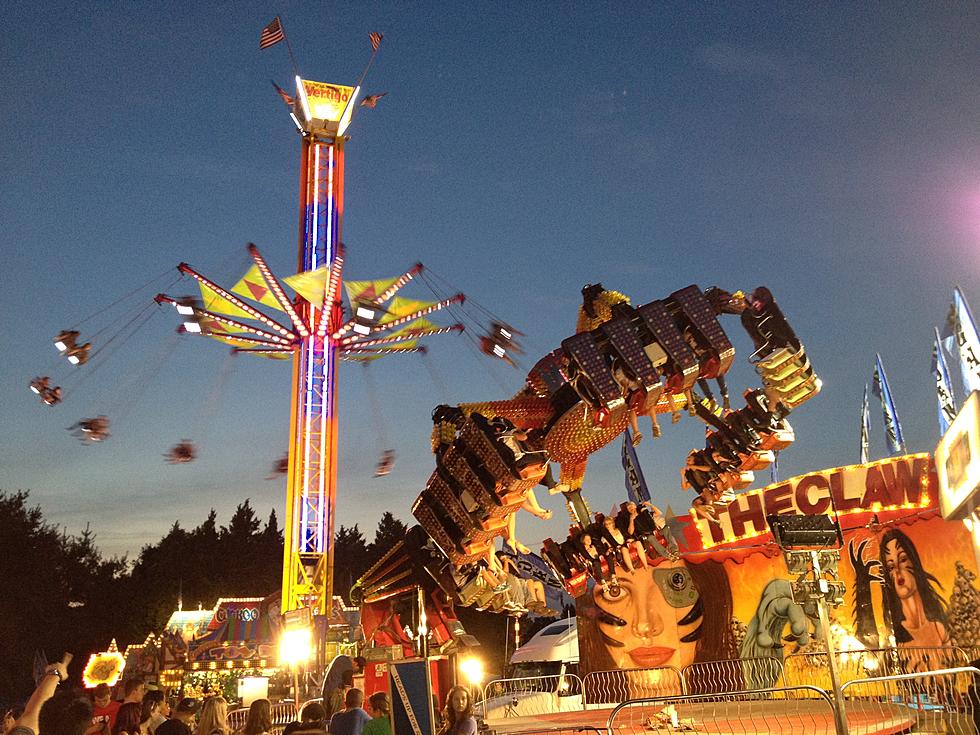 Yes, The Dutchess County Fair is Open
Chuck Merrihew
Yes, it was a wet one yesterday.
The Dutchess County Fair ran as promised on Tuesday, August 21, even with the rain and storms in the forecast. The staff handled the storms that blew through late Tuesday afternoon like the pro's that they are.
Dylan Scott and the Cadillac Three hit the stage after a brief delay to dry the stage.
With that being said, you may be seeing pictures floating around social media of a flooded fairgrounds. That is NOT  the Dutchess County Fair.
We have received confirmation from DC fair organizers that the photos you may be seeing are from the flooded Washington County fair.
The Dutchess County Fair is open and ready for another great day in the Hudson Valley. Gates open every day at 10:00 am and close at 10:00 pm. The fair runs until Sunday, August 25.
Read more:
BONUS VIDEO