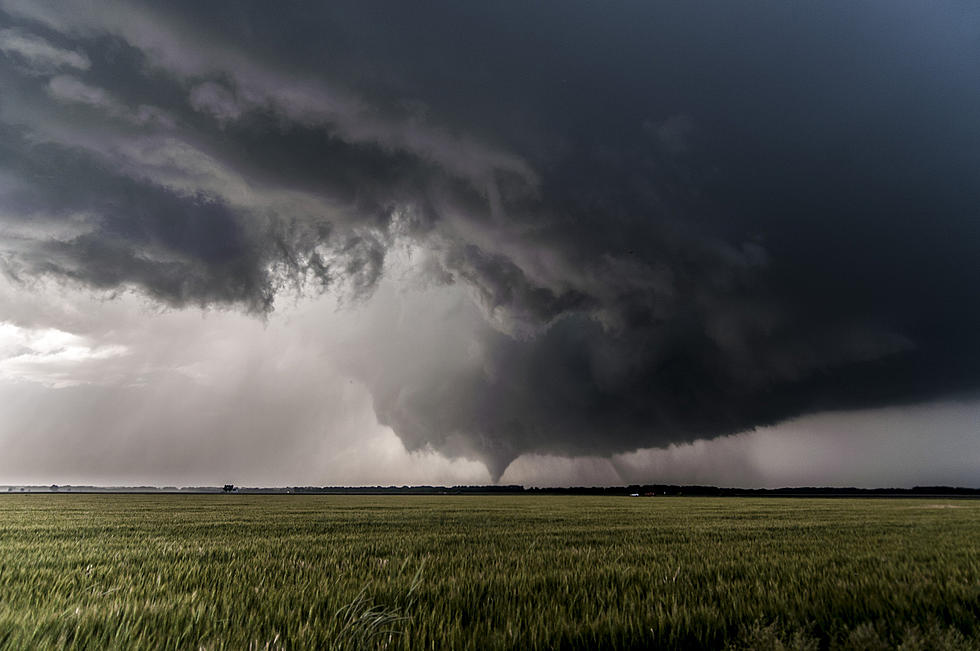 NWS Says Tornado Struck Part of Sullivan County
Strong thunderstorms moved through the area late Saturday afternoon. This is the same storm system that hit parts of the Heartland Wednesday, bringing severe weather and deadly tornadoes.
The National Weather Service also confirmed that an EF-2 tornado struck parts of Sullivan County early Saturday evening. ABC says the storm struck areas from Roscoe to Calicoon Center, as heavy rains and hail pushed through the Hudson Valley and Catskills.
See Also: What's the Most Powerful Earthquake to Ever Strike New York State?
This was part of the same storm system that brought deadly tornadoes to Oklahoma and Kansas in the middle of the week. The NWS confirmed that Saturday's tornado in Sullivan County was an EF-2 on the Fujita Scale.
New York's Strongest Tornadoes 
According to records, the state as a whole averaged around 10 tornadoes a year from 1990 to 2010. The Democrat & Chronicle says that there were 6 tornadoes (1 unrated tornado also touched down on the Hudson River) in New York state in 2022, down from 12 in 2021 and 2020.
There have been three recorded F4s that have touched down in New York state, according to the Democrat and Chronicle.
The first happened on August 28, 1973, in Columbia County over mostly open land, before moving into Massachusetts. Another F4 first touched down near Erie, Pennsylvania May 31, 1985, and then moved over the state line into New York. This was part of a deadly outbreak of tornadoes that hit NY, PA, OH, and Ontario that same day.
The third was a nearly mile-wide tornado that touched down in Montgomery County on July 10, 1989. The storm would stay on the ground for 42 miles, traveling four counties (Greene, Montgomery, Schoharie, and Albany Counties).
You also have to consider that many of these weather records generally only go back to the late 1800s, so there is no telling how many storms hit before those times.
Other Tornadoes of Note
EF-2 July 8, 2014, in Madison County, killed 4 people.
EF-2 hit Brooklyn on August 8, 2007, causing heavy damage and would become the costliest tornado to ever hit New York City.
An F3 that traveled through Mechanicville, Stillwater, and then on to Vermont on May 31, 1998. Also, an F3 went through Binghamton that same day.
EF-2 Westchester County and Connecticut tornado July 6, 2006.
EF-2 Brooklyn tornado September 16, 2010
Two F3s - North of Syracuse May 2, 1983
KEEP READING: What to do after a tornado strikes