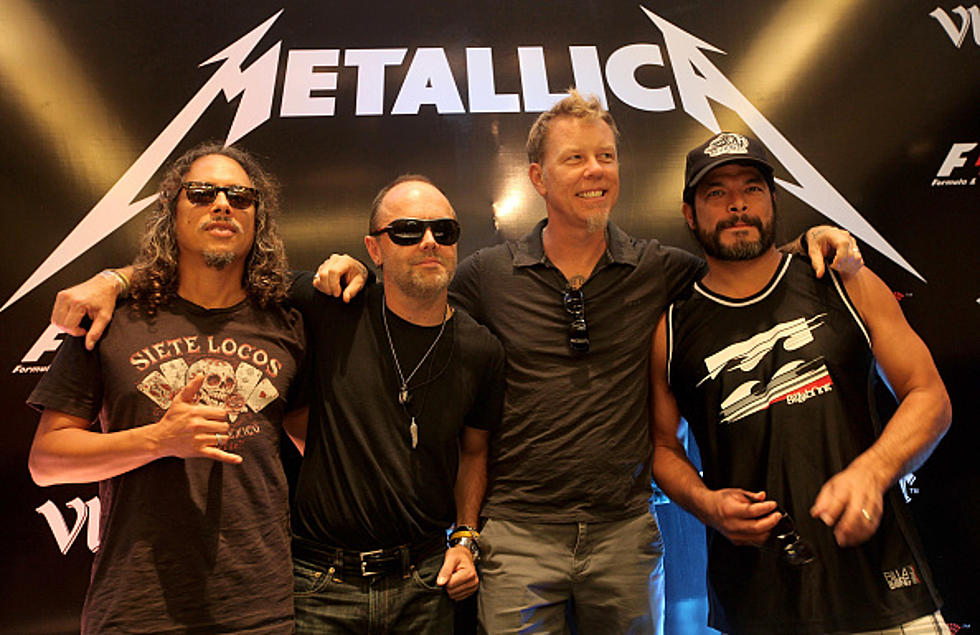 Metallica 72 Seasons Worldwide Listening Party Coming to Hudson Valley
Photo by Andrew Caballero-Reynolds/Getty Images
Global Premiere worldwide listening party showing at two Hudson Valley locations.
Metallica formed in 1981 out of Los Angeles, California when singer/guitarist James Hetfield answered an advertisement posted by drummer Lars Ulrich in a local newspaper. The band's current line up features founding members Hetfield and Ulrich, along with longtime guitarist Kirk Hammett and bassist Robert Trujillo. Former members include lead guitarist Dave Mustaine and bassist Ron McGovney, Cliff Burton, and Jason Newsted.
Metallica's fast tempo, aggressive sound made them one of the "Big Four" thrash metal bands along with Anthrax, Megadeth, and Slayer. The band established a growing fanbase in the underground metal community and won critical acclaim for their first four albums. Their third album Master of Puppets was described as one of the most influential and heaviest thrash albums. The band received it's most commercial success with their fifth album, The Black Album, which debuted at number 1 on the Billboard 200 in 1991. They were inducted into the Rock and Roll Hall of Fame in 2009.
Metallica 72 Seasons Global Premiere
Metalheads around the Hudson Valley have reason to celebrate! Metallica's upcoming eleventh studio album 72 Seasons is set for release on April 14, 2023. Experience 72 Seasons in cinemas worldwide with the premiere screening in the Hudson Valley for one night only the night before the album's release, April 13 locally at Regal Cinemas in the Poughkeepsie Galleria in Poughkeepsie, NY and at the AMC Theaters in the Galleria at Crystal Run in Middletown, NY. Get more info and find the nearest cinema by you at Metallica.Film
Check out the video for Metallica "Lux Aeterna" off the upcoming 72 Seasons release below.
Metallica: A Photo Timeline of Their Remarkable Career
A photo timeline of Metallica's career.