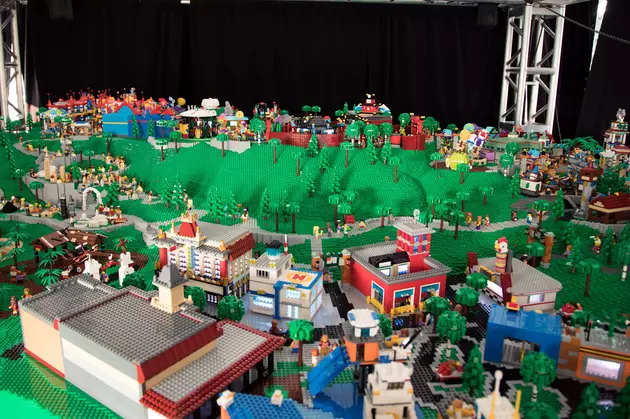 LEGOLAND Offering Cheap Season Passes For Black Friday
LEGOLAND New York
If you live near the site of the upcoming LEGOLAND New York theme park, this may be an offer you just can't refuse.
The world's largest LEGOLAND resort is opening up in Goshen on July 4. Many Hudson Valley families are already counting down the days until they can visit the 150-acre park to enjoy all of the rides, restaurants and attractions.
LEGOLAND just announced a special Black Friday discount for annual passes that may be the perfect gift for those brick-building kids in your life. From now until December 2, Hudson Valley residents can purchase a Gold Pass for just $99.99. The top-tier season pass includes unlimited access to the park with no blackout dates. Passholders will also receive free parking, discounts on dining and shopping and free admission to other LEGOLAND parks and attractions across the country.
The season pass will pay for itself after just two visits, so families who expect to be repeat visitors to LEGOLAND New York when it opens may want to jump on this deal before it ends in just a few days.
There's also good news for Hudson Valley residents who already purchased their season passes. Earlier this year a limited amount of "1st to Play Passes" were sold for $95. These discount passes grant access to special preview days, where visitors will be able to enjoy the park before it officially opens on July 4. Besides the special preview perk, the passes were only good on select days throughout the year and did not include free parking or dining discounts.
As a part of the Black Friday sale, it was announced that owners of the 1st To Play passes will be automatically upgraded to the top-tier Gold Pass at no additional charge. In addition, pass holders will still have access to the exclusive preview days this summer. That's great news for LEGO fans who were smart enough to take advantage of this early-bird sale.
If you' don't have a pass yet, the Black Friday sale on Gold Passes is probably the best deal you're going to see before the park opens. For more details on everything it includes you can check out the LEGOLAND New York website.
Read more:
BONUS VIDEO