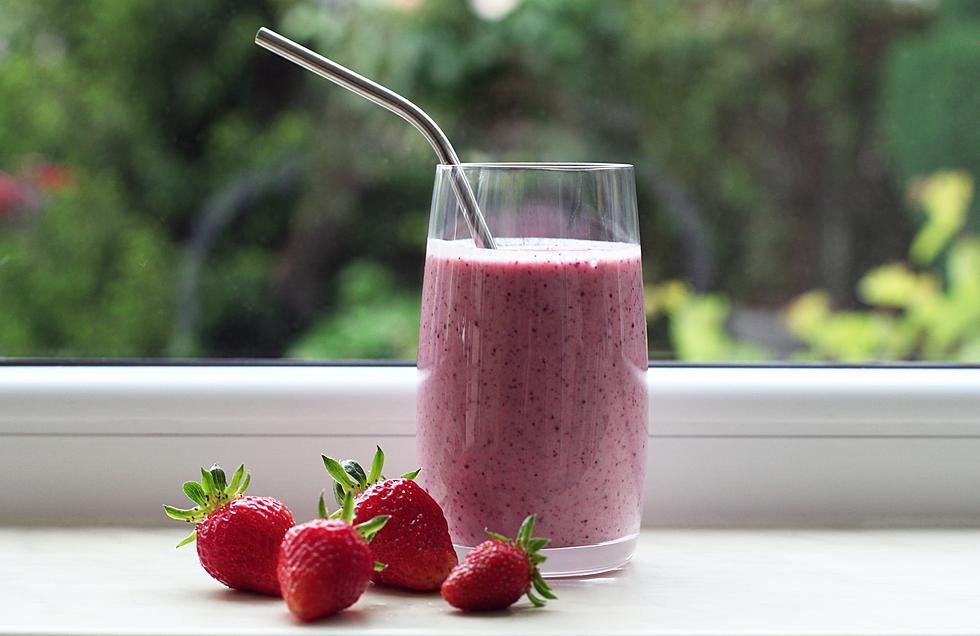 Smoothie Heaven: 5 of the Greatest Hudson Valley Smoothie Spots
Photo by Denis Tuksar on Unsplash
Smoothie lovers have some great options in the Hudson Valley area.
A smoothie is a beverage made by pureeing ingredients in a blender. A smoothie commonly has a liquid base, such as fruit juice or milk, yogurt or ice cream. Other ingredients may be added, including fruits, vegetables, non-dairy milk, crushed ice, whey powder or nutritional supplements. According to National Day Calendar, National Smoothie Day is celebrated annually on June 21.
Also See: Tigman's Bandana Cabana Hudson Valley Tour
As a smoothie lover, I can personally tell you that the best place around (in my opinion) is Asia City in Poughkeepsie. You must try them if you are in the area.
5 Great Hudson Valley Smoothie Spots
Asia City
My go-to smoothie spot for years now, Asia City has amazing smoothies and is the most affordable from what I have seen, These days, I always order A1. Cool Fresh Shake (Avocado, spinach, cucumber, banana, peanut butter), Amazing!  Stop in at 311 Main St in Poughkeepsie, NY.
Smoothie King
One of the most popular smoothie chains in the country, Smoothie King opened its first Hudson Valley location back in 2017 on rt 9 in Wappingers Falls and now has several locations throughout the area. Locations in Wappingers, Newburgh, Fishkill, Poughkeepsie, Middletown and Lake Katrine.
Fresh Beets Juice Bar
Fresh Beets Juice Bar in Newburgh offers smoothies, natural juices, wellness rinks and Acai bowls, and they have rave reviews. Check 'em out at  691 Broadway #104 in  Newburgh, NY.
Blend Smoothie and Salad Bar
Blend launched in the Hudson Valley, NY area in 2014 offering delicious food and juices made from only the freshest ingredients. The popular smoothie spot has locations in New Windsor, Middletown, Monroe, Beacon, Mohegan Lake, Elmsford, and a new location opening soon in Newburgh.
Green Bar
Green Bar in New Paltz is an organic juice and healthy brunch bar. Check em out at 117 Main St in New Paltz, NY.
Cheap & Easy Way To Make Acai Smoothie Bowls At Home
Acai Bowls are all the rage these days. Not only are they pretty to look at they are delightfully delicious but they're so freaking expensive. Here's a yummy and cheap DIY recipe.