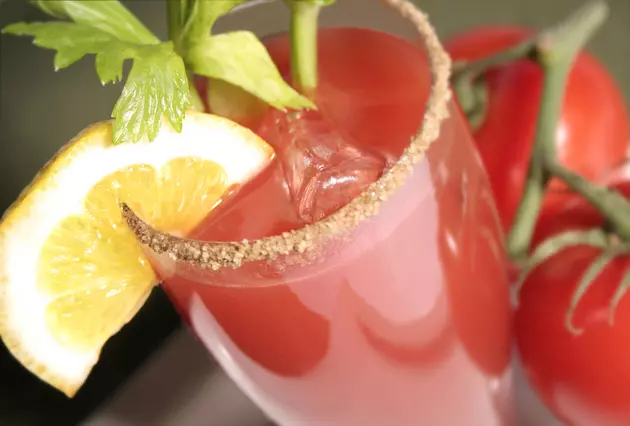 Hudson Valley Home To One of New York's Best Bloody Mary
Sophie Asselin/thinkstock
Turns out, you can find one of the state's best bloody mary, right here in the Hudson Valley!
Recently, onlyinyourstate listed the nine restaurants that serve the best bloody mary in New York. The Colonial in Binghamton was named the number one place in New York to quench your bloody mary thirst.
But, if you don't want to travel, the Phoenicia Diner placed eighth on the list. What helped the Ulster County eatery make the list is their vodka that is distilled with water from the Catskills Mountains.
"There's no denying how amazing the Phoenicia Diner's breakfast dishes are," the website writes. "But if you really want to make your breakfast unforgettable? Then you'll want to make sure that you order a Bloody Mary. Tucked away within the beautiful Catskills Mountains, the scenic and charming restaurant makes their delicious drinks with Peace Vodka that's distilled with pure Catskills mountain water!"
According to Wikipedia, A bloody mary is a cocktail that contains vodka, tomato juice, and a combo of other spices or flavoring like Worcestershire sauce, Tabasco sauce, piri piri sauce, beef consommé or bouillon, horseradish, celery, olives, salt, black pepper, cayenne pepper, lemon juice and celery salt.
Have you tried the Phoneica Diner's celebrated bloody mary? Does it live up to the hype? Where are other spots in the local area for this "Sunday Funday" cocktail? Let us know on our Facebook page, or the comments below.