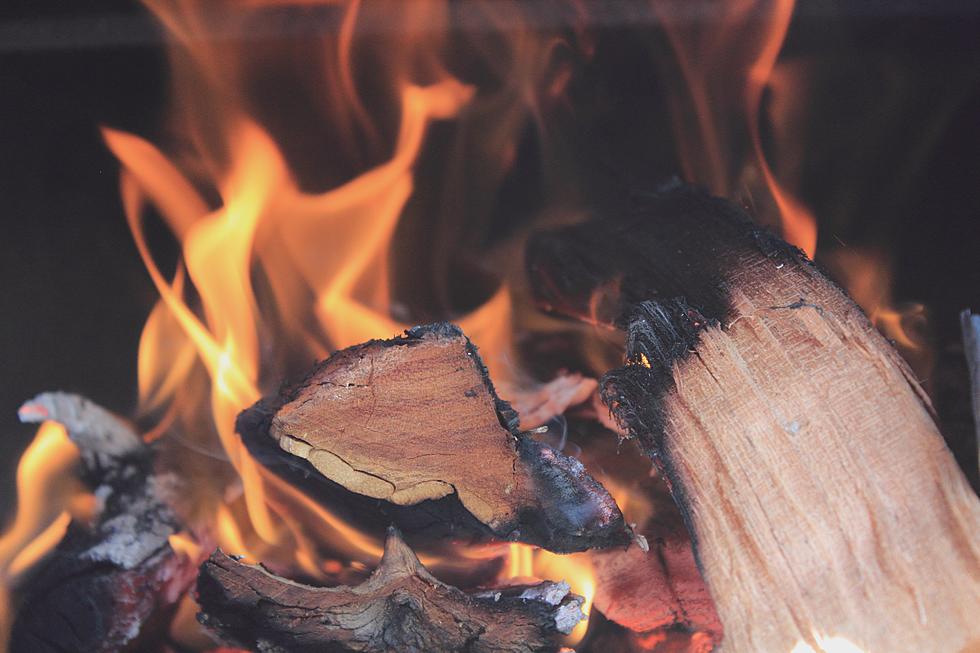 Is Heating With Firewood Banned In New York State?
Photo by Obed Hernández on Unsplash
Fall is officially here in New York, and there has been a lot of talk about whether heating your home with a fireplace is still allowed.
Ah... the Fall. I hate it. It's all downhill from here is what I always say. Personally, I'm a Summer guy. Spring and Summer are my favorite times of the year, and when Fall arrives, and the colder weather rolls in, we need to start thinking about heating the home.
In the Hudson Valley, a lot of people rely on the old standard fireplaces still. I know many who spend a great part of the year preparing for this time of year, chopping wood, and keeping the woodshed stacked and full in preparation for the long Winter ahead. There has been talk going around since late 2021 regarding whether or not it would become illegal to burn firewood to heat your home in the State of New York.
An article by Hudson Valley Post in January of 2022 talked about an 'ambitious' new law that could make it illegal to heat wood in New York.
What's the Climate Leadership and Community Protection Act?
The Climate Leadership and Community Protection Act is a plan signed into law on July 18, 2019, to address climate change and reach net zero emissions in New York State. The Act sets the goals to reduce emissions to 40% below 1990 levels by 2030 and then to 85% below 1990 levels by 2050. The remaining 15% of emissions will be offset, such as by planting trees that take carbon dioxide out of the air, to reach net zero emissions.
With the law in place, a recent article published by WYRK states, "Is New York State Banning Fireplaces This Fall?" And as many would have a concern about this possibility, we can assure you that the answer is no. As confusing as this all may be, for now, there is no ban on burning firewood in your home no plan for that.
A statement from the NY DEC reads,
The Climate Action Council's Draft Scoping Plan does not contain any recommended actions directed specifically at wood burning. The State is not considering legislation that would ban wood burning. The Draft Scoping Plan puts forth strategies and actions to achieve the goals of the Climate Leadership and Community Protection Act.

 
Firewood Rules In NY State You Should Know
Gallery Credit: Clay Moden