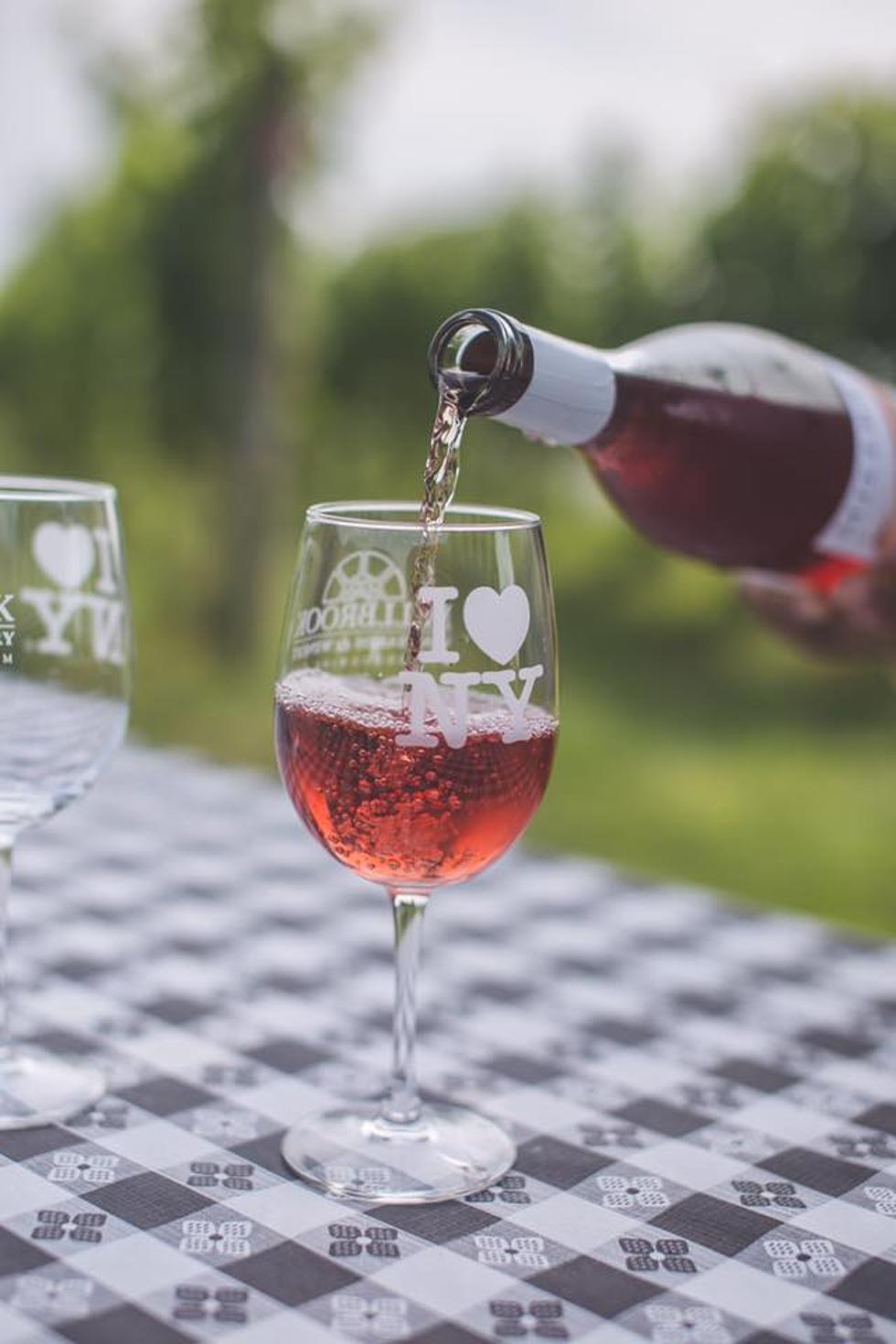 Drink Wine: 5 of the Hudson Valley's Favorite Local Wines
Millbrook Vineyards & Winery Facebook
We've got 5 favorite wines made right here in the Hudson Valley.
With National Drink Wine Day this weekend and the first-ever International Wine Festival also happening this weekend, it got me thinking about what those people right here in the Hudson Valley consider to be the best wine made right here in the valley. We did a poll and have compiled a top 5 list.
Top 5 Favorite Hudson Valley Wines
5. Tousey Winery
Tousey Winery is a fresh, young boutique winery located in Germantown, NY (Columbia County) making our list at number 5. We're told to try The Queen of Clermont Riesling.
4. Warwick Valley Winery and Distillery
Warwick Valley Winery and Distillery in Warwick, NY (Orange County) has a lot of history being the first New York Craft Distillery and the oldest cidery in the state. The number 4 spot on our list also founded Black Dirt Distillery. The Black Dirt Red is a popular favorite wine.
3. Robibero Winery
Robibero Winery in New Paltz, NY (Ulster County) is a family-friendly, pet-friendly winery that takes the number 3 spot on our list. We're told all the reds and cabernets are great.
2. Benmarl Winery and Vineyard
Benmarl Winery and Vineyard is the oldest vineyard in America, located in Marlboro, NY (Ulster County) and coming at at number 2 on our list. The Benmarl Baco Noir has always been a popular favorite.
1. Millbrook Winery
Millbrook Vineyards & Winery in Millbrook, NY (Dutchess County) always seems to take the top spot on our wine lists, and rightfully so. The Hudson Valley's Premiere Wine Estate Places number 1 thanks to favorites like the Proprietors Special Reserve Cabernet Franc and the Millbrook Dry Riesling.
There's your list of top favorite Hudson Valley wines. Plenty of great wines to choose from and enjoy the National Drink Wine Weekend. As always, please drink responsibly.
15 Dog-Friendly Winery and Cideries in the Hudson Valley
There's nothing more relaxing than enjoying a glass of your favorite wine with your best friend by your side. Check out these 15 dog-friendly wineries and cideries across the Hudson Valley.