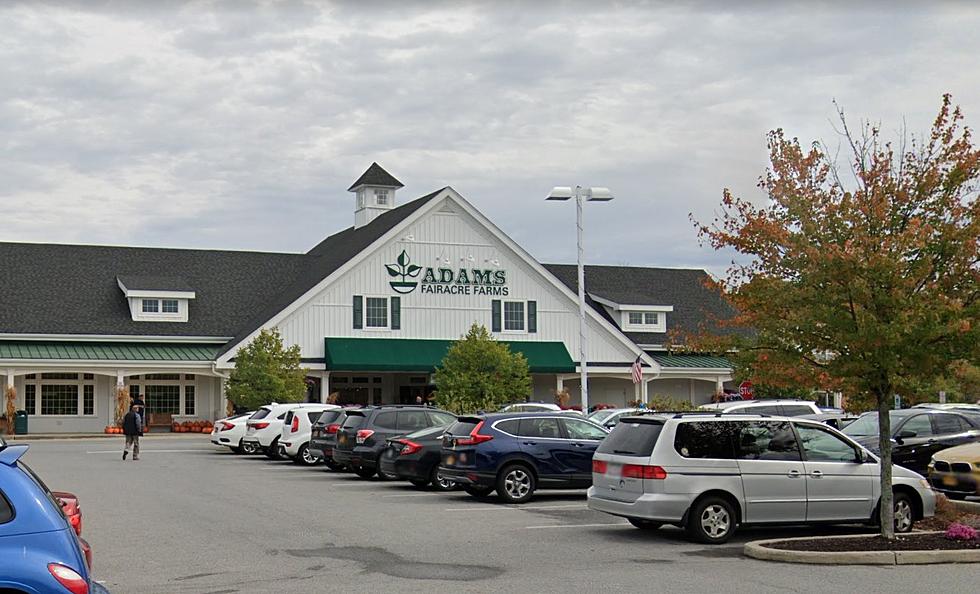 Adams Fairacre Farms Set to Kick Off Annual Lawn & Garden Shows
Google Maps
Shows taking place at all four Hudson Valley Adams locations.
Adams Fairacre Farms is a regular stop for me when food shopping, and when needing to get flowers for a special occasion, they have the best floral designers at their locations. The popular Lawn & Garden Shows at Adams is an annual event at all four of their locations, and now they're gearing up for the start of the 2023 edition.
Adams Fairacre Farms 2023 Garden Shows
Adams is getting ready for the 2023 Lawn & Garden Shows which will transform the Garden Center into a Spring paradise filled with flowers in bloom, waterfalls, fairy gardens and stone walls. Each show features different designs and plants, along with DIY areas where you can get ideas and how-to advice from in-store experts.
The Newburgh and Poughkeepsie Garden Shows are running from Feb. 24 through March 5. Kingston and Wappingers Falls Shows start this Friday, March 3 through March 12.
Fun times recently at Adams Newburgh Garden Show
We kicked off our Adams Garden Tour 2023 at Adams Fairacre Farms in Newburgh this past Saturday, Feb. 25 last and had a great time! Many WPDH Listeners stopped by to see the beautiful garden center and entered to win an Adams $50 gift card and Guns  N' Roses tickets. We'll do it again in Kingston coming up this Friday.
Sign up to Win Guns N' Roses Tickets at Adams Kingston Garden Show Friday
Townsquare Media of the Hudson Valley and WPDH will be live at Adams Fairacre Farms in Kingston for the Garden Show this Friday, March 3 from 10 am to Noon. Stop by and see the in-store experts along with the garden displays and DIY areas to get you prepped for the upcoming season. We'll be giving away a $50 Adams gift card on-site at 1 pm and you can enter to win tickets to see Guns N' Roses at SPAC on September 1!
Adams Fairacre Farms locations:
765 Dutchess Turnpike, Poughkeepsie, NY 12603
1240 NY-300, Newburgh, NY 12550
1560 Ulster Ave, Lake Katrine, NY 12449
160 Old Post Rd, Wappingers Falls, NY 12590
*Coming Spring 2023 to 646 NYS Rt 211 East, Middletown, NY
Tigman's Bandana Cabana Party at Jet Set in Newburgh, NY (Jan. 6, 2023)
Hudson Valley Summer Flowers
Summer is the perfect time to keep fresh flowers around your home or office. Luckily here in the Hudson Valley we have access to some pretty amazing summer flowers. You can grow your own, visit a favorite florist or stop by a local farm stand for an amazing selection to make your bouquet.