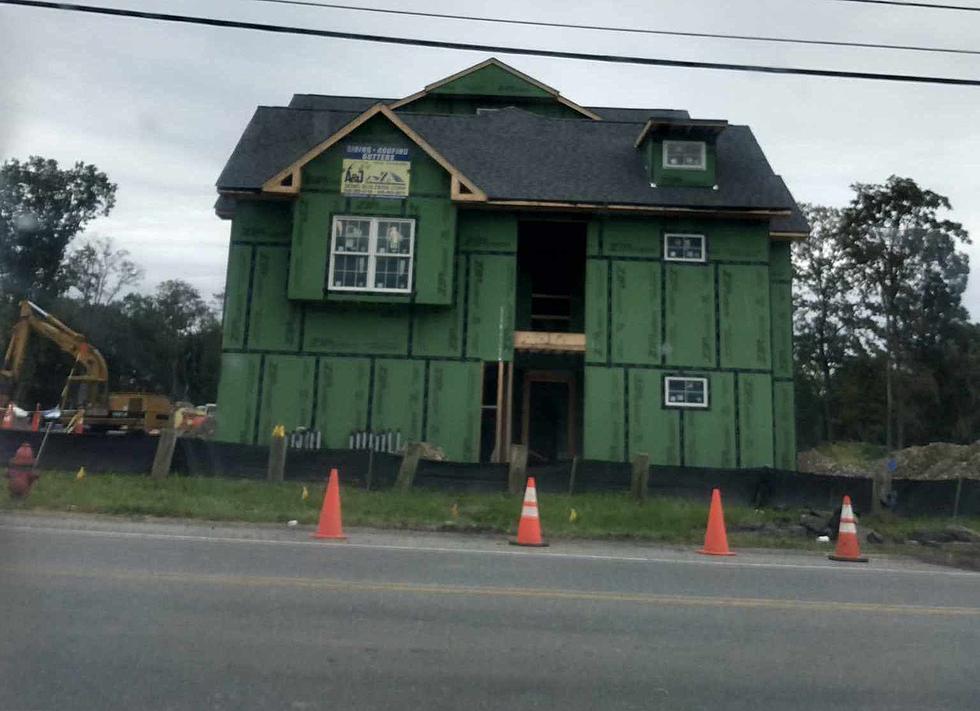 What's Being Built On Creek Rd In Poughkeepsie?
Photo credit: The Rutigliano Archives
A massive building has been being built for what seems like quite some time across from the Stewarts Shop.
Now, I recall going back some years ago that there was a strip club across the way from the popular Stewart's Shope store on Creek Rd. I remember going to the strip club for the bachelor party of an old high school friend. The club had gone through many different names and changes throughout the years and was eventually torn down. A new shopping plaza was put up at some point in the general vicinity of the old strip club, but much of the large lot had stayed empty.
Now let's talk Stewart's Shops for a bit. I love Stewarts Shops! Headquartered in Ballston Spa, NY, and serves Eastern Upstate NY and southwestern Vermont. The chain has 350-plus locations with many around the Hudson Valley. Known for branded ice cream, potato chips, hard rolls, root beer, milk, coffee, and other drinks, three-fourths of their stores also sell gasoline.
For me, Stewart's Shops is a daily visit, while commuting to work in Poughkeepsie. The Creek Rd Stewart's is literally right around the corner from the radio station. It's always been a favorite convenience store and I usually always will stop in whether it be for a drink or a quick bite to eat. at recent visit to the Stewart's shop, I asked an employee (who I believed to have been a manager), what's going on across the street? What are they building?
What's Going in Across from Stewart's on Creed Rd in Poughkeepsie?
According to the employee at Stewart's, he said that he had been told a 63 unit apartment complex was going in across the street. Builders reportedly hoping to take advantage of the fact that there are a lot of college kids that may be in need of rentals, with many colleges in the area including Dutchess Community College right down the street. Ugh, really? More apartments!? Just what we need, I guess...
10 of the Best Pizzerias in Poughkeepsie According to Google
February 9th is National Pizza Day! Just in time for the Super Bowl this weekend, here's a list of Poughkeepsie pizzerias that you need to celebrate with.
Gallery Credit: Conor Walsh