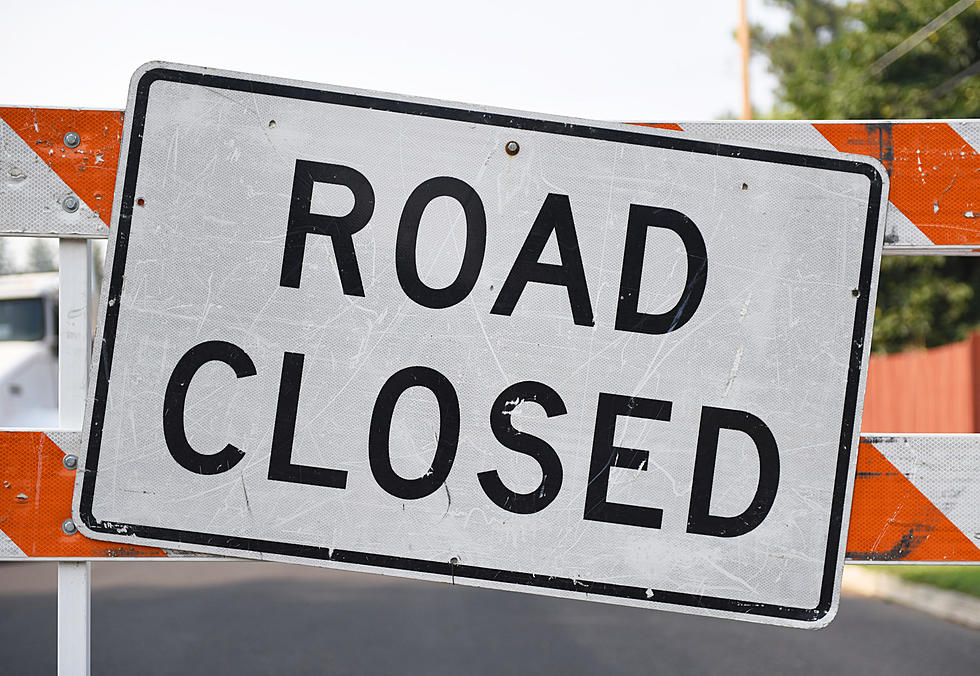 Two People Saved As Sinkhole Swallows Vehicle in New York State
A woman from New York state and a passenger were rescued by neighbors after a sinkhole swallowed a car ealry Wednesday morning. One witness shared the story on social media, saying he heard "a loud collision and the a woman screaming for help."
While reports say that the two people in the doomed vehicle suffered only minor, non-life-threatening injuries, this entire ordeal must have been absolutely terrifying for those involved.
What do officials say may have caused this?
See Also: Woman in New York State Swallowed by Sinkhole Walking Out Front Door
If this all sounds a bit familiar, another sinkhole opened on a street in Schenectady and partially swallowed a parked car in late July.
Another Sinkhole Opens Up in New York State 
WHAM says that a car crashed into a huge sinkhole early Wednesday morning in Monroe County. The area where the hole opened would subsequently shut down the road for about three days with a detour posted, according to WROC.
Offcials told WROC they believe a storm drain may have failed below, following overnight storms that left portions of the state flooded after heavy rains.
What Causes Sinkholes, And Are They Common in New York?
You may associate sinkholes more with places down south like Florida, but they can happen anywhere. In fact, urban areas are notorious for "man made" sinkholes, which are often caused by water main breaks, or when old, dilapidated pipes fall apart.
Sinkholes were never too common across our state until recent years, as more intense rainstorms and aging infrastructure have washed away softer rocks and other materials which can cause the earth to suddenly cave in.
Cheapest House for Sale in New York State
The least expensive investment property in New York.