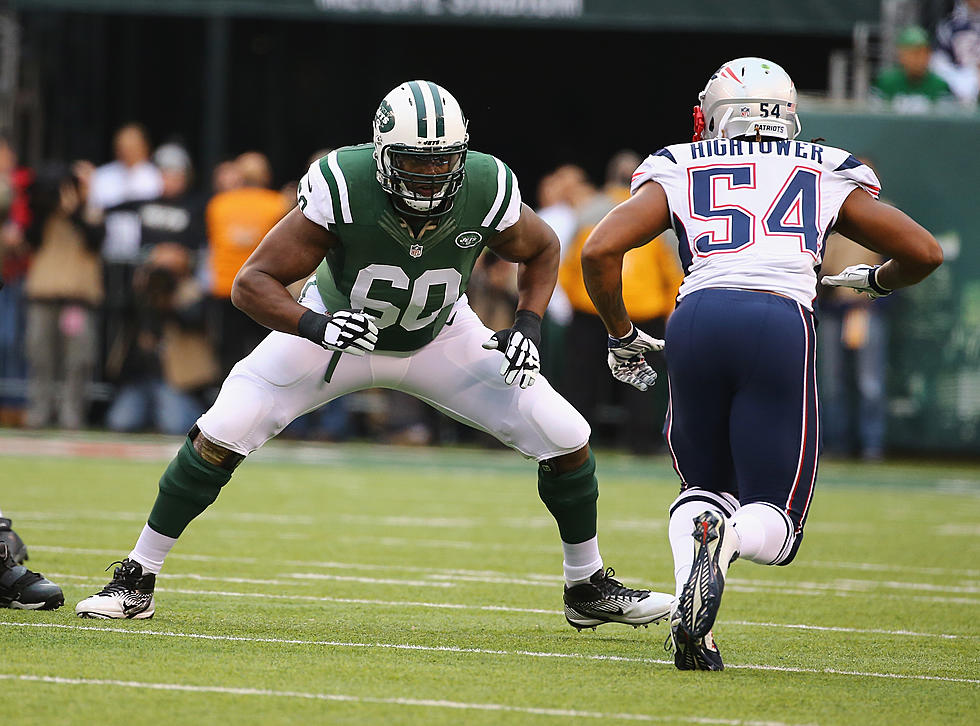 The New York Jets' D'Brickashaw Ferguson Retires
Photo by Al Bello/Getty Images
The always reliable D'Brickashaw Ferguson has decided to retire. The 32 year-old left-tackle has called it day after ten seasons, all of which were with the New York Jets.
Ferguson has no known health issues. In fact, Ferguson played every game for the Jets the past ten seasons. According to ESPN, that's 167 consecutive starts, including playoffs. Ferguson played more than 10,000 snaps in his career, missing only one which was the final play of the 2008 season.
Even more impressive was that he never missed a single practice.
So does his sudden retirement have to due to with a proposed pat cut?
Sources say Ferguson and Jets GM Mike Maccagnan had a brief conversation about a possible cut in salary to free up cap room for quarterback Ryan Fitzpatrick.
Others close to Ferguson say this wasn't the case. They say that Ferguson simply felt it was time.