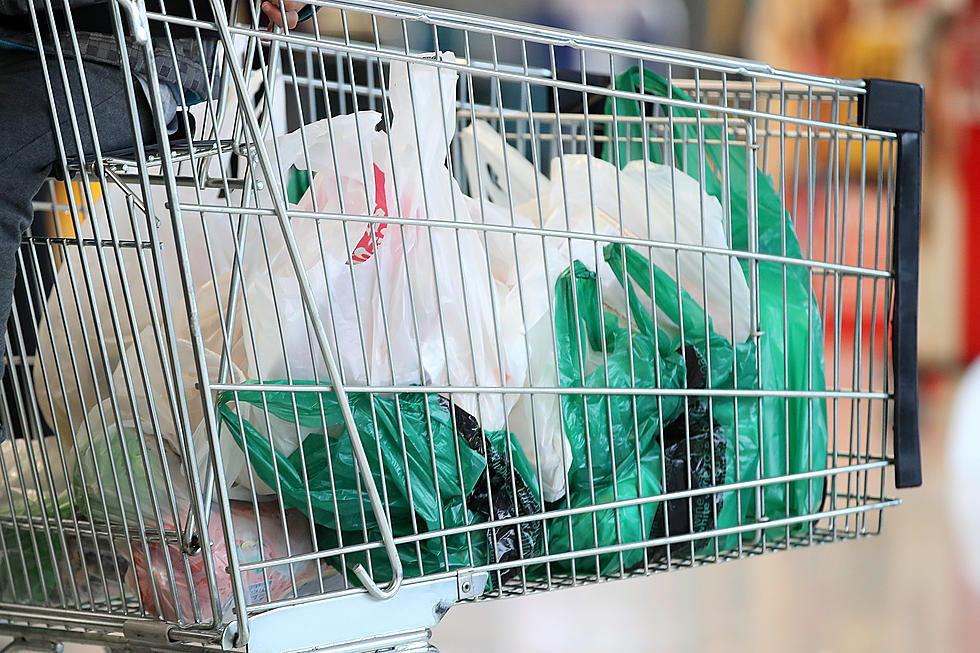 Solved: Why Are Some Stores in Dutchess Still Using Plastic Bags?
Fiona Goodall/Getty Images
Are stores breaking the law by handing out plastic bags to customers in Dutchess County?
The answer is yes. But it's actually a little more complicated than you might think. On January 1, a new plastic bag ban went into effect throughout Dutchess County. The law forbids businesses from supplying one-use plastic bags. According to officials, there are only a few exceptions to the law. Pharmacies can provide plastic bags for medications, but not for the rest of your shopping; take-out restaurants and delis can also provide their customers with plastic bags if they wish; and all grocery stores are allowed to provide plastic bags in the butcher and produce sections to hold lose items and raw meat, but not for regular groceries.
So why are some stores still giving customers banned plastic bags?
If you've been out shopping this week you've probably noticed that many stores have continued to hand out the banned bags, despite the new law. Shoppers have reached out to us claiming that they've been given one-use plastic bags at Shoprite, Wal-Mart, Dick's Sporting Goods, Lowes and other stores throughout Dutchess County.
While these businesses are technically breaking the new law, there won't be any violations given out -- at least for now.
According to County Executive Marc Molinaro, the law was passed with plenty of time for businesses to prepare for the plastic bag ban. However, while stores were figuring out a strategy, New York State threw a wrench into the plan by passing their own law that is scheduled to go into effect on March 1. The two laws are slightly different, so in order to allow for businesses to comply with the state law, the county is giving them a little extra leeway with theirs.
So what exactly does that mean? Molinaro says that the county's main goal over the next two months is to "inform, educate and encourage" businesses to comply with the new plastic bag ban. Stores with extra supplies of bags are being told that they can continue to use them up before the state law goes into effect without receiving a violation. As a result, you may still encounter some stores handing out plastic bags over the next few weeks.
While this may seem a bit confusing to consumers, the goal is to get everyone on the same page by March 1. Meanwhile, the Dutchess County Health Department, which has been tasked with enforcing the new law, will continue to visit local businesses to make sure they are complying with the ban. But Molinaro says as long as those businesses aren't "flagrantly" violating the law, there will be no strict enforcement for now.
The county is also reaching out to businesses that are incorrectly notifying their customers that the new law requires them to charge for paper bags. Molinaro says that's just not correct. While businesses are allowed to charge for bags if they like, there is no provision in the law that forces them to do so. The County Executive says stores can still hand out free bags as much as they want, as long as they're not single-use plastic bags.
So if you happen to see a store continuing to use plastic bags, don't be fooled. The end of plastic is here, and you're still going to have to get used to remembering those reusable bags wherever you go.
Read more:
BONUS VIDEO