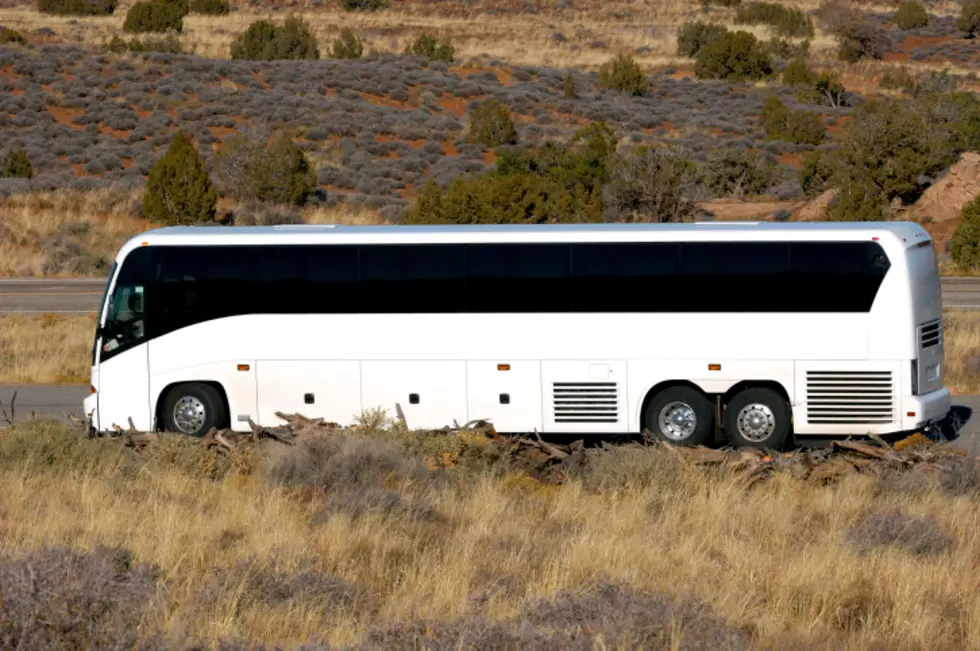 Sleeping Driver Rolls Bus Into Ditch in Sullivan County
Kriss Russell
Firefighters had to exctricate the driver after the bus rolled over in a ditch Sunday morning.
At approximately 7:20 a.m. Sunday, Sullivan County 911 recieved a a report of a bus accident on State Route 17B between Monguap Valley and Smallwood. Upon arrival, officers observed a full size coach bus that had run off the road while traveling westbound.
An investigation at the scene revealed that the driver, Andrea Pressley, 48 of Willingboro, NJ fell asleep. Luckily the bus was empty at the time of the accident. The bus was part of a six bus convoy traveling from Secaucus NJ to an undisclosed summer camp to pick up passengers.
The driver, who was trapped when the bus rolled over into a ditch, had to be extricated by firefighters. The driver was taken to a hospital where she was treated and released.
State route 17B was closed for approxiamtely 3 hours. The investigation into the crash is continuing.