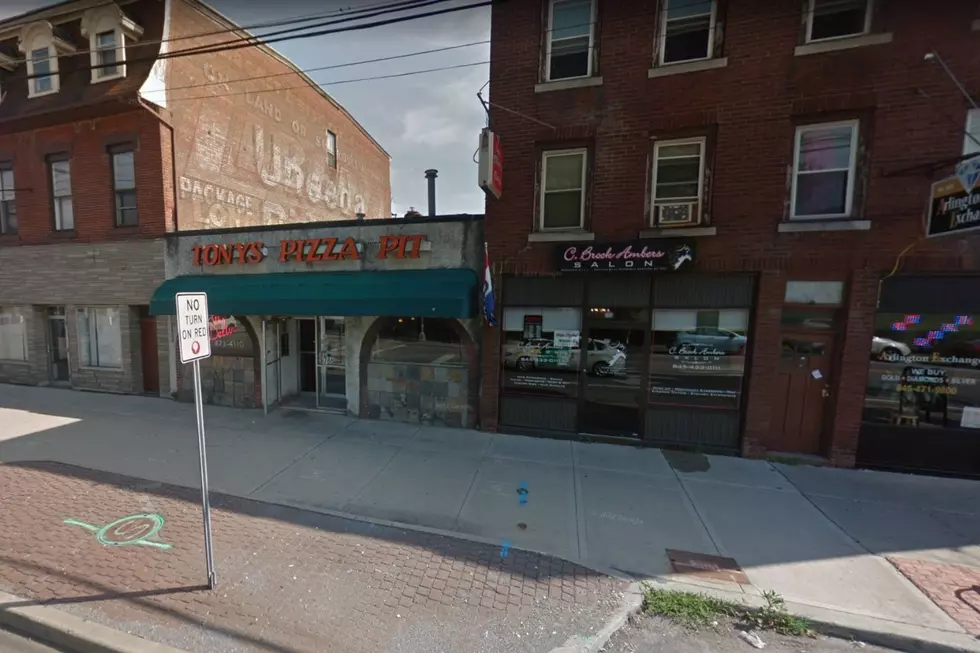 Poughkeepsie Pizza Place Demolished After Early Morning Fire (Video)
Google Maps
A 4-alarm fire early Wednesday morning in Poughkeepsie, New York destroyed two buildings including a popular pizza place.
It was just after 2 a.m. on Wednesday morning (2/1) when firefighters responded to 786 Main Street in Poughkeepsie to reports of a fire at Tony's Pizza Pit. As we reported, firefighters from numerous departments responded to a fire that allegedly started at the popular pizza place and spread to a neighboring 3-story apartment building.
Firefighter Fight Balze on Main Street in Poughkeepsie
Firefighters continued battling the fire on Main Street near South Grand and Raymond Aveneues in the Arlington Business District all morning long. The Arlington Fire Department along with numerous Hudson Valley departments responded and worked quickly to attempt to extinguish the blaze.
Weather conditions and the threat of the buildings collapsing didn't make the job any easier for first responders but after many hours the fire was completely out sometime before noon on Wednesday. Thankfully no injuries were reported as a result of the fire and the cause of the fire is under investigation by local authorities.
Fairview firefighters shared a video of firefighters battling the blaze:
View this post on Instagram
Tony's Pizza Pit Destroyed
Once the fire was out, numerous crews made their way to the scene to assist in making sure the area would be safe for investigators to investigate. As you can see in the pictures below, the fire was so bad that the pizza place had to be completely demolished.
As news spread that the popular pizza place was destroyed many fans began sharing fond memories of the days they remembered grabbing a slice or two at Tony's. The owners at Tony's also shared news of the fire on its Facebook page saying,
"Sad to report that this was the state of our beloved Tony's Pizza as of this morning. Unfortunately, a raging fire took our restaurant from us overnight. We want to take a moment to thank all the firefighters and emergency responders that came selflessly to our aid to ensure everyone's safety and security. We have enjoyed serving our community since 1969, and have every intention to continue to serve our loyal customers for another 100 years. Our founders, Tony & Maria Balbo, taught us the valuable lessons of grit, determination, and passion. We do not intend to stray from those ideals today. We will be back very soon, better than ever, and ready to serve our community once again. Thank you to all who reached out with their concerns and well wishes!-The Balbo Family"
Here are some pictures from the fire and the day after...
Poughkeepsie Pizza Place Destroyed by Fire
Before and after pictures of Tony's Pizza Pit in Poughkeepsie, New York.
New York License Plates by Birth Year
What was the New York State license plate design on the year you were born? Check out 1950-present day below