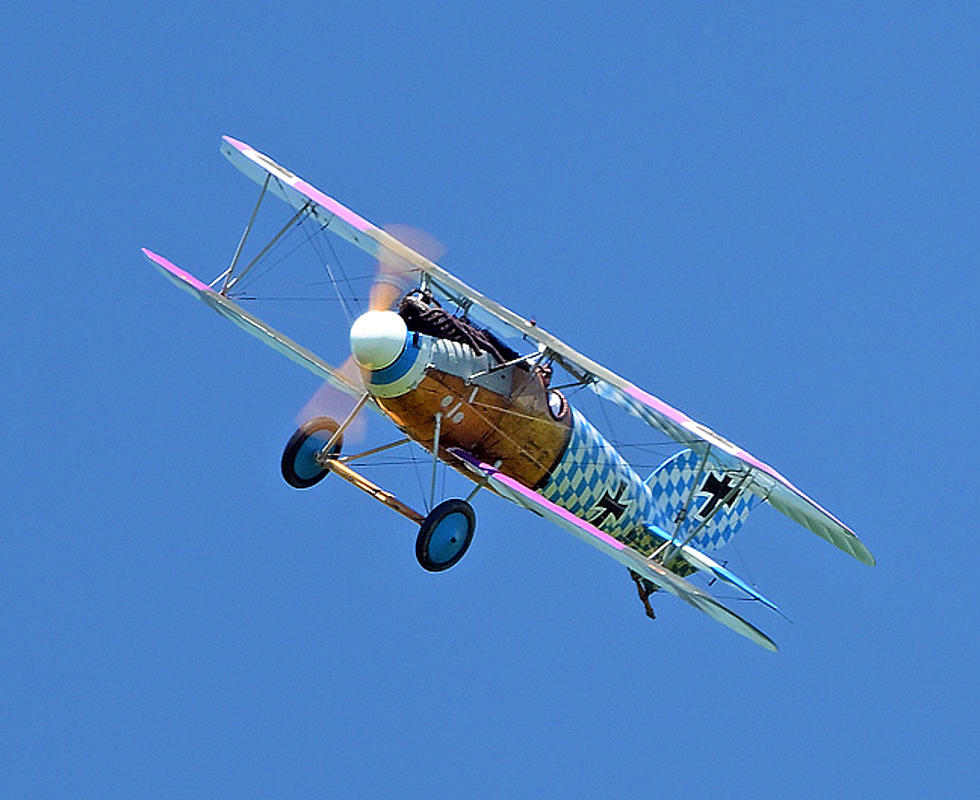 Plane Damaged in Crash at Old Rhinebeck Aerodrome
Old Rhinebeck Aerodrome Facebook
A replica Albatros fighter jet sustained damage upon landing in Rhinebeck, NY.
Old Rhinebeck Aerodrome is a living museum that owns many aircrafts of the Pioneer Era, World War I, and the Gold Age of Aviation between the World Wars, along with multiple antique automobiles.
America's first flying museum of antique aircrafts, the museum at Old Rhinebeck Aerodrome, just opened for the 2023 season on May 1 and is open through October 31. They have airshows with "History of Flight" every Saturday and "World War I" every Sunday, June 17 through October 15, at 2 pm. They have been educating and entertaining at the facility for six decades, having first opened in 1966.
Plane Damaged in Landing at Old Rhinebeck Aerodrome Monday
An administrator on the Old Rhinebeck Aerodrome Facebook page took to social media Monday to report that a replica Albatros D.Va sustained damage in a "landing incident" and that the pilot was fine other than some soreness. They stated that the damage would be assessed and they would issue an update when they know more.
Fatal Accident 15 Years Ago
The only fatality during an airshow at the facility was back in August of 2008 when Vincent Nasta of Wading River, New York was performing a simulated aerial battle at the aerodrome when his plane crashed into a heavily wooded area 1000 feet from the performance area. He died of his injuries.
In 2016, a former chief pilot and mechanic at the Rhinebeck Aerodrome, Bill Gordon, died in a New York City plane crash when his plane went into the Hudson River. This crash was not directly related to the Old Rhinebeck Aerodrome.
Iron Maiden's Bruce Dickinson Visits Rhinebeck
Photos of Iron Maiden's Bruce Dickinson at Old Rhinebeck Aerodrome