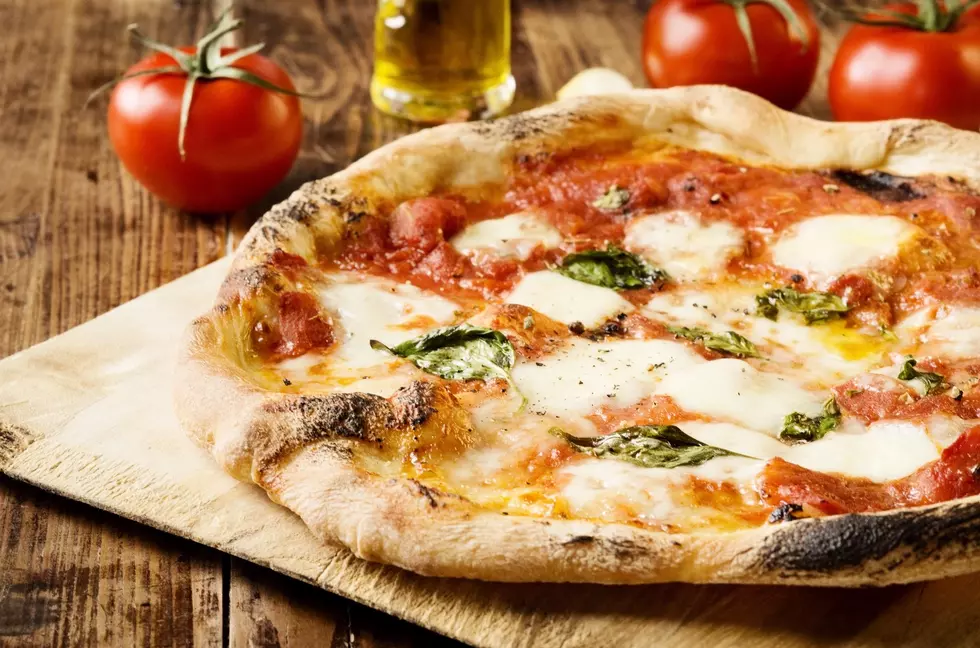 What is New York State's Favorite Pizza Topping? [STUDY]
National Pizza Day was February 9, as the country celebrated one of its favorite meals. Yeah, we love pizza. And with the Super Bowl on its way, we'll be eating even more pizza. In fact, the American Pizza Community an estimated 12.5 million pizzas were ordered the day of the Super Bowl in 2022.
How Much Pizza Does the Country Eat? 
According to Slice Life per Packaged Facts, Americans eat an average of 46 slices of pizza per year. This roughly amounts to 23 pounds of pizza per year. If you break down even further, that is the equivalent of 100 acres of pizza every day, or 350 slices of pizza per second.
See Also: Pot Infused Pizza and Other Food Could Become a Thing in New York
Favorite Pizza Toppings
York Test decided to find out what everyone's favorite toppings are state by state. The website used Google search data to look at the number of average monthly searches for the many different types of pizza toppings and other variations.
New York Loves....? 
Overall, pepperoni ranked as the country's favorite, with vegetable pizza not too far behind. What is New York's favorite kind of pizza, according to this study? White pizza. do we agree with this?
For New Jersey and Connecticut, it was pepperoni. Pennsylvania was veggie. Massachusetts picked Greek. Vermont likes buffalo chicken and green pepper.
No love for anchovies?
Favorite Pizza Toppings of the Hudson Valley
Local Man Points Gun at Domino's Driver 
You would think someone would be happy to see pizza show up at their doorstep?
A local man stands accused of pointing a gun at a pizza delivery driver that he claims he didn't order. Police say the incident happened in August 2022 when they received a 911 call that a person had pulled a gun on the delivery driver. Saugerties Police said in a press release that a 45-year-old suspect had pulled a gun on the driver when they showed up at his home.
Upon further investigation, officials said they determined that someone else in the house had indeed ordered pizza but apparently that word never got to the suspect. The suspect was then arrested and processed at Saugerties Police Headquarters.
Barstool's Dave Portnoy Finally Reviews Pizza From Mid-Hudson
Barstool's Dave Portnoy finally came to the Mid-Hudson Region to give a "One Bite Review" on what he was told is "great pizza" from the Mid-Hudson Valley.