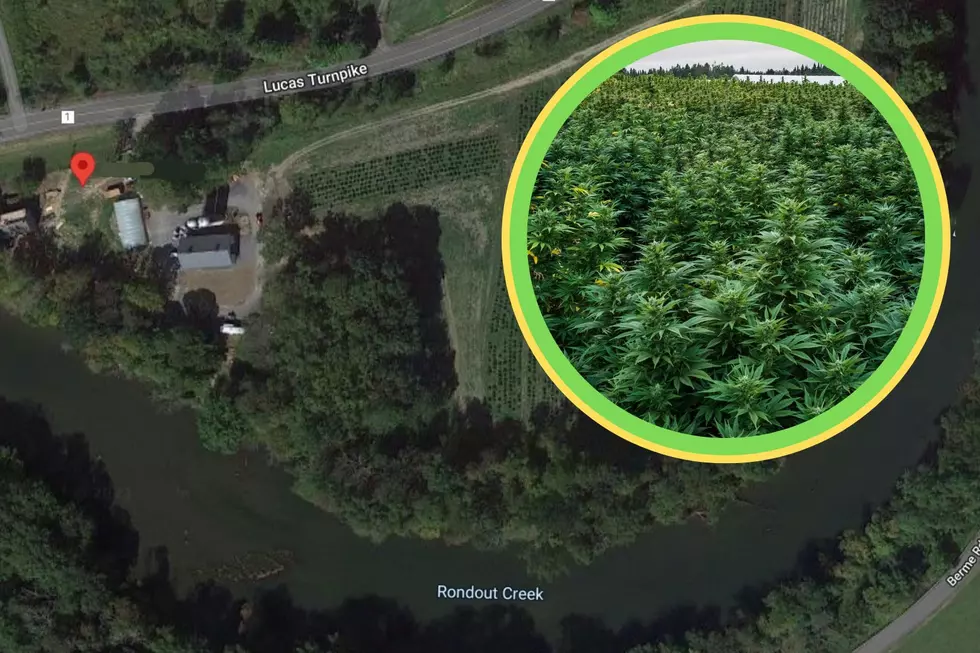 The HV Farm Providing New York's First Legal Cannabis
Jacques Laurent via Canva/Google
2022 was a historic year for the cannabis industry in New York, including the celebration of the first recreational cannabis dispensary opening their doors on December 29th in New York City. On the shelves was a product that was grown right here in the Hudson Valley.
Legal Recreational Cannabis in New York
It's been a multi-year project to open the first recreational dispensary in New York. While cannabis was legalized in 2020, licenses for stores to sell recreational products weren't issued until late 2022. The first licensed store, Housing Works Cannabis Co. (part of the nonprofit group Housing Works), opened for business just two weeks ago, with a very special tie to the Hudson Valley..
Meet Back Home Farm in High Falls, NY
Back Home Cannabis Company, an offshoot of Back Home Farm (below), is one of six vendors currently supplying cannabis products to Housing Works Cannabis Co. Located in High Falls, NY in Ulster County, Back Home Farm recently added a cannabis grow to compliment their array of organic vegetables they were already selling at New York City farmers markets. Farm manager Ellen Conti shared exactly what it meant to the farm to be included.
Home Grown Cannabis in the Hudson Valley, NY
"[Back Home Farm founder Will Leibee's] passion for growing food, and now cannabis, in a way that regenerates the soil and the community is at the core of everything we do", said Ellen. "We grow our cannabis the same way we grow our other 140 crops, outdoors in the fertile soil of the Rondout River banks. Being at the forefront of legal sales at dispensaries in NY has been a part of history in the making." Conti also shared the importance of the partnership with parent organization Housing Works.
What is Housing Works?
Housing Works Cannabis Co. is just the latest venture by the nonprofit group Housing Works, an organization committed to "fighting the twin crises of AIDS and homelessness." The dispensary joins their established book stores (above) and thrift stores in New York City that use proceeds to support Housing Work's cause.
Back Home Farm and Housing Works
"Housing Works has a great mission that we are happy to be involved in", said Conti. "Seeing the joy it brings people to have access to our products grown from healthy soil and sunshine makes this an incredibly rewarding experience... This community is now expanded to include our cannabis customers." But what about recreational dispensaries coming to the Hudson Valley?
While many cannabis dispensaries were approved in nearly every borough of New York City, as well as multiple locations in the Capital region, there are still no approved recreational cannabis stores in the Hudson Valley. Since only 36 of the more than 900 applications were green-lit during the first round of approvals, it may only be a matter of time before a Hudson Valley business is granted a license. Check out current local medical dispensaries below, and keep scrolling to see which New York towns will never sell any cannabis at all.
5 Cannabis Dispensaries in the Hudson Valley
These 104 Hudson Valley Towns Won't Sell Recreational Marijuana