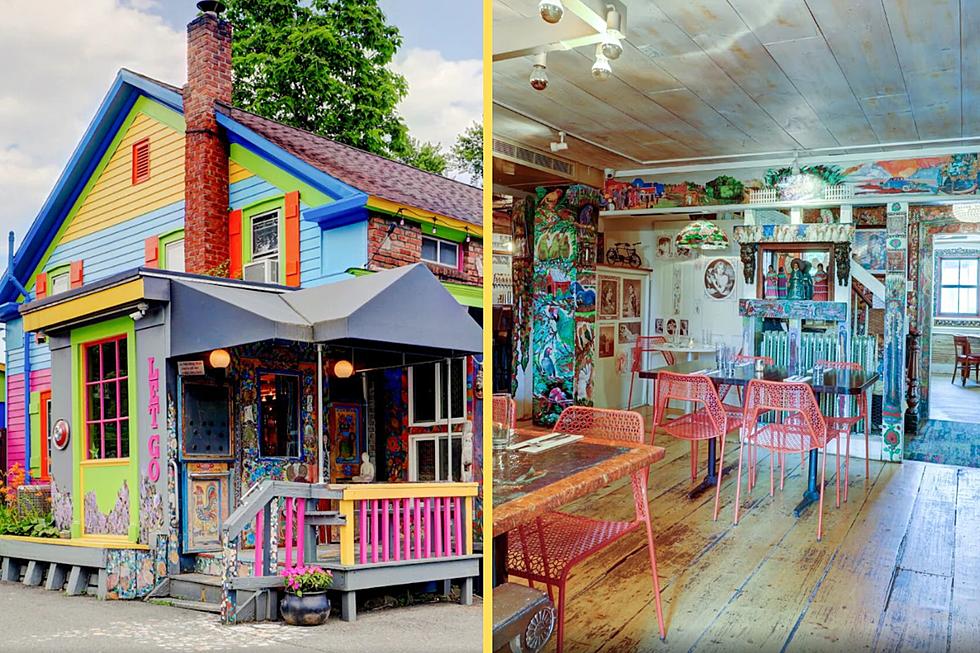 Rare Chance to Own the Hudson Valley's Most Unusual Restaurant
Matt Eyler/New Paltz Properties
You'd be hard-pressed to find a more unusual (or magical) restaurant in the entire Mid-Hudson Valley. Now, it's for sale.
Countless devoted customers of the beloved Egg's Nest restaurant in Ulster County, NY were stunned when news broke in May that their annual spring break would in fact be permanent. Citing health issues, the owners announced that while they could no longer operate the establishment, they hoped another passionate person could take over the reigns. That opportunity is now available.
The Egg's Nest Restaurant for Sale in High Falls, NY
The Egg's Nest is the definition of a hidden gem. Tucked away in the small town of High Falls, NY, it would be a "blink-and-you-might-miss-it" building if it weren't for the outrageously wild and colorful paint job on the outside (above) that only hints at the delightful chaos that awaits you inside (below).
A Look Inside the Egg's Nest in High Falls, NY
Between the murals, figurines, and eclectic tables and chairs, it's almost easy to forget the reason the Egg's Nest has been a local favorite for decades: the amazing food and drinks. Now, the newly-renovated restaurant, which includes an additional home on the property as well as living space on the second floor, is for sale.
Own a Piece of Hudson Valley, NY History
"For only the second time in its storied 50-year history, the iconic Egg's Nest Restaurant is being offered for sale", the recent real estate listing began. The first sale, in 2016, saw Woodstock-born Eric Silver take the helm. Now, Silver is looking for a similarly-minded person to pick up where he left off.
"Top-to-bottom renovations include a state-of-the-art oversized kitchen, a full basement prep area, a beautiful sun-filled private event space, a tropically-themed dining deck, and a new bluestone patio", the listing boasts. Take a closer look at the truly special property (listed at just under $1.6 million) below.
The Magical Egg's Nest in High Falls, NY
The Egg's Nest in High Falls, NY has recently been listed for sale. Take a look inside the restaurant as well as the additional home on the property below.
This Amazing Church has Been Converted into a Bar and Restaurant
Just wait until you see inside this amazing church in Mohegan Lake that was converted into a bar, restaurant, and live music venue