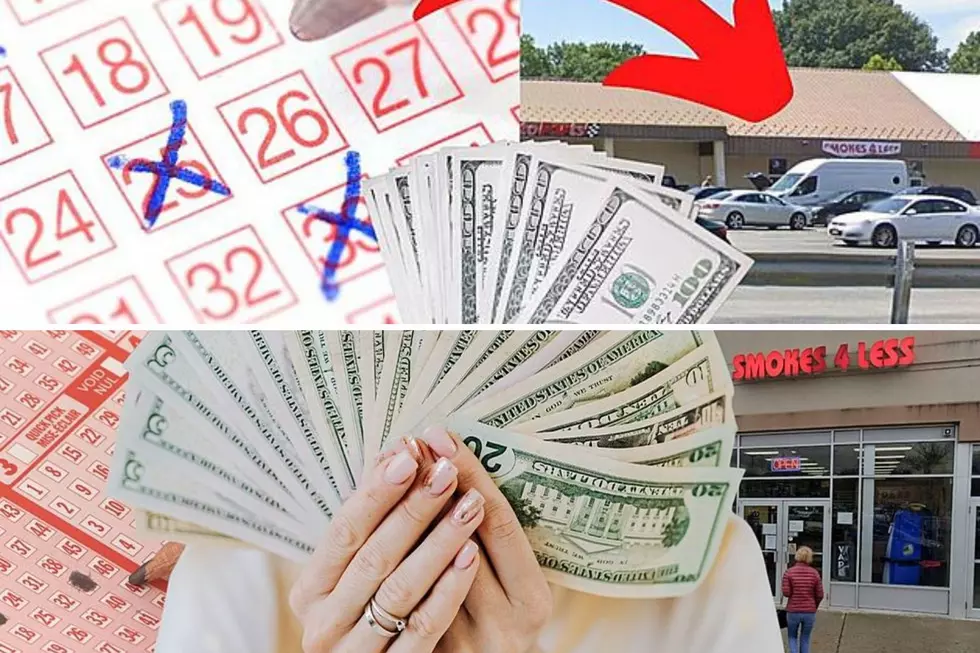 Is This Why New York's Luckiest Lottery Stores Are in Hudson Valley?
Canva/Google Maps
We might have uncovered why there have been so many winning tickets sold at a few Hudson Valley lottery stores.
Lottery players from all over the Hudson Valley will try almost anything to grab a share of the jackpot in whatever game they are playing. Recently we've had jackpots in games like Powerball and Mega Millions climb to over $1 billion and when that happens most players will look anywhere for an edge. For some players that "edge" is going and buying their tickets at a couple of lottery locations in the Hudson Valley that have been nicknamed the "luckiest" stores in New York State. But is luck really involved at these stores?
We've told you numerous times that there are two specific stores in the Hudson Valley that seem to have big lottery winners almost every week.
Smokes 4 Less Fishkill, New York
At one time the popular Smoke shop in Fishkill was the only store that lottery players considered lucky in the area. I can remember hearing that the Fishkill location was churning at winners at record numbers with folks winning millions playing games like Mega Millions, Powerball, and Cash4Life to name a few.
Smokes 4 Less Newburgh, New York
The fairly new smoke shop located in Orange County is giving the Fishkill store a run for its money when it comes to being the luckiest in the Hudson Valley. The recently opened store has also been selling a record number of winning tickets. Just last year the Newburgh location sold million-dollar winning tickets in games like Mega millions and Powerball. The word that the Newburgh store was lucky has started to spread all over as players have begun to come from all over the state to purchase tickets at the store but does luck have anything to do with it?
Could This Be Why The Newburgh & Fishkill Stores are "Lucky"?
First, playing any lottery game is pretty much all luck but why do these specific sortes have so many winners? That's a question many of us have asked and one answer we received is interesting. We got a message from Frank in Hopewell Junction who said,
"I was told by a NY Lottery retailer here in Fishkill that the reason why so many people seem to win lottery jackpots at Smokes 4 Less stores is that New York State lottery keeps their servers at various Smokes 4 Less stores and anyone that purchases tickets through the New York State lottery app get recorded at the closest server."
So allegedly, anyone who buys lottery tickets on their phones is actually buying them from the Smokes 4 Less locations and the people who win haven't stepped foot inside the stores? If that's true the whole "luckiest" store name isn't really lucky at all is it?
We are currently attempting to get more information as to whether this is what actually happens or not and once we can confirm we will update this article.
The Most Gigantic Malls In New York State
Here are the biggest shopping malls in New York State where you can shop 'til you drop.
Billiard Places in the Hudson Valley
If you like to play billiards and you are ready to get serious you should check out one of the many pool halls located in and around the Hudson Valley. Some have food and drink. Some offer tournaments and they all offer hours of billiard fun. Where you want to join a league or just game around with some friends all of these billiard halls are looking forward to your visit.