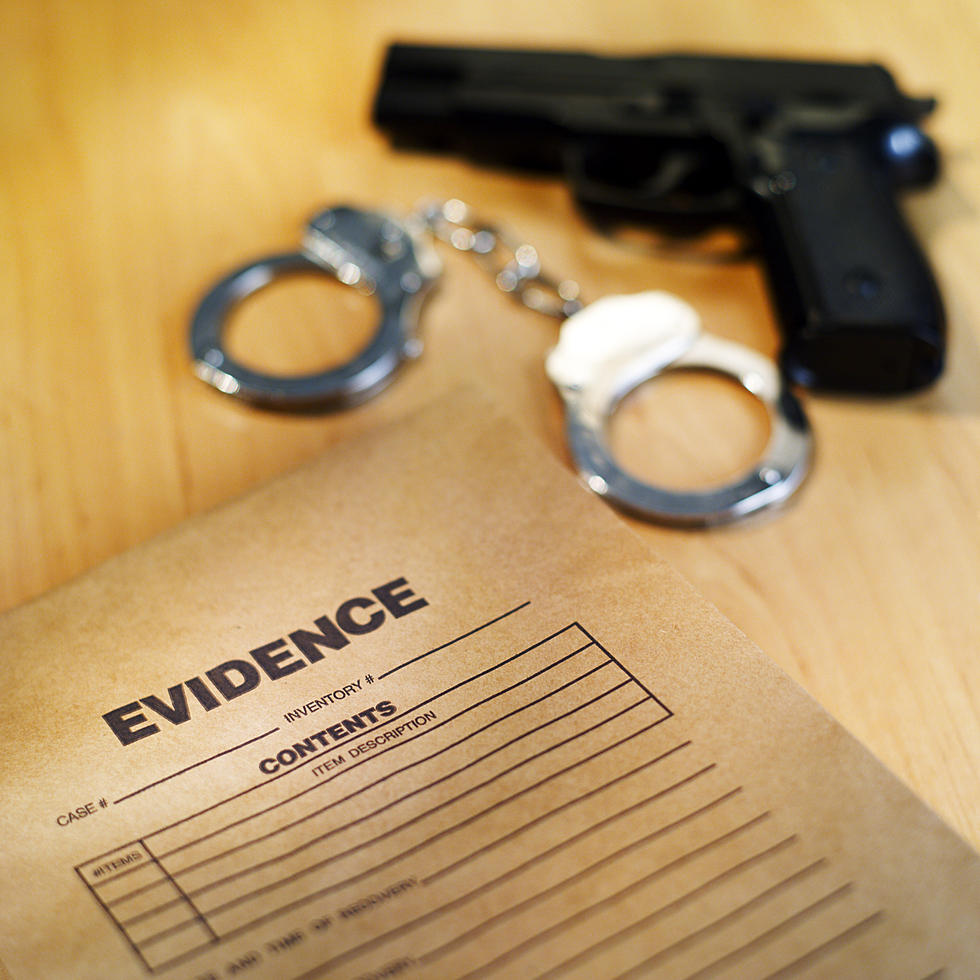 HV Man Arrested in Poughkeepsie: Charged w/ Multiple Felonies
Stockbyte
Add another tally to the board for local law enforcement. Over the weekend Poughkeepsie Police were called to the area of Magnolia Lane. The call was for alleged 'suspicious activity'. Upon arriving at the scene, officers found their suspect and were successful in apprehending the individual following an investigation. The suspect in question was charged with multiple felonies and taken into custody pending arraignment.
What Did Poughkeepsie Police Find?
In their investigation of the suspect, Poughkeepsie Police found their suspect Eric P. Nichol, 42, of New Paltz in possession of not only an illegal and loaded firearm but he was also in possession of illegal narcotics. While conducting their investigation, police also discovered that Nichol had rented a location nearby. Investigating that location led officers to discover even more illegal narcotics.
Maybe it's just me but when police start using words like 'quantity' during their investigation, you get the feeling whoever it is that they got was working with a lot of whatever the substance is that they have. Based on the charges, this assumption would be correct because Nichol was charged with multiple felony charges.
Nichol was formerly charged with multiple counts of criminal possession of a controlled substance with intent to sell. Nichol was also charged with multiple counts of criminal possession of a firearm/weapon. These charges are all felony charges which means the possibility of jail time is evident. Added into the charges was the misdemeanor charge of obstruction of governmental administration. That last misdemeanor really is just the cherry on top so to speak.
What is the Next Step in this Case?
Following the initial investigation and the arrest, Poughkeepsie Police took Nichol into custody pending his arraignment. Later during the arraignment, Nichol was sent to the Dutchess County Jail without bail pending an official trial. As said before, the possibility of jail time is prevalent in this case. Each felony charge carries the possibility of prison time which varies depending on factors like whether or not one is found guilty or even a criminal history.
I'm know law expert but just a basic search for 'criminal possession of a controlled substance in the 3rd degree' carries a minimum 5 year sentence and thats with no criminal history. The maximum for this charge is up to 25 years and that's just one of the felony charges. Anything can happen when you go to court but good luck to Mr. Nichol, sounds like he'll need it.
Most Dangerous Hour, Day, Month To Drive In New York State
We've learned the most dangerous month, day, and hour to drive in New York State. You may want to stay off the roads during these times.