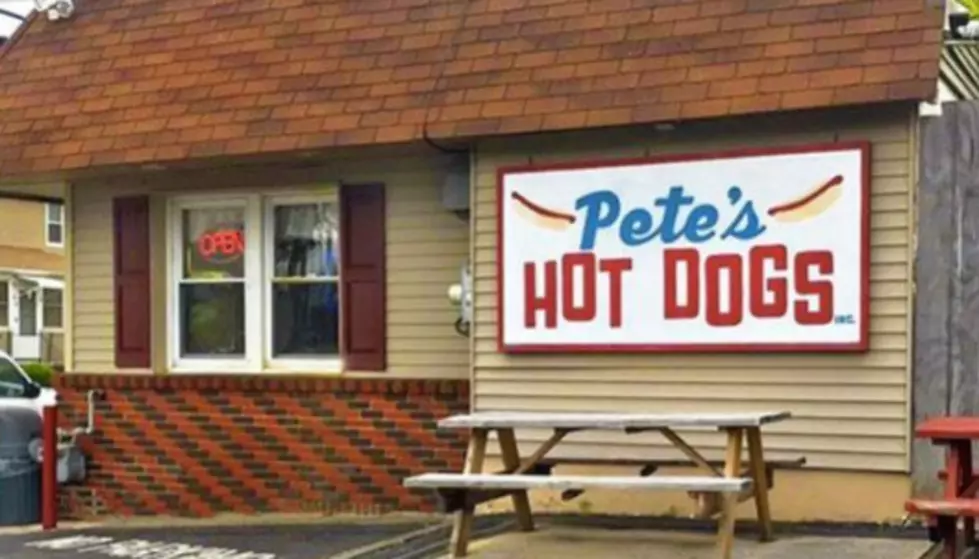 Hudson Valley Hot Dogs Fans Going Crazy For Pete's Xmas Ornament
Pete's Hot Dogs
UPDATE: Within three hours of our story being posted Pete's Hot Dogs had completely sold out of their stock of ornaments. The restaurant says that they have placed another order for them and they should be ready by Friday morning for purchase. If you're planning on buying one, it's best to call ahead to make sure they're still in stock.
If you've got a hot dog lover in your house, you're going to want to make sure this limited-edition ornament is front and center on the tree.
Pete's Hot Dogs in Newburgh is a local institution. For 87 years, this family-owned hot dog stand has been serving up their "snappy dogs" to hungry Hudson Valley hot dog fans. This no-nonsense restaurant has served generations of local customers, earning countless awards, including the Boris & Robyn Show's "Battle of the Best" on 101.5 WPDH.
This holiday season, fans of Pete's Hot Dogs can decorate their trees with a little piece of Newburgh history. For the first time, the legendary wiener maker is offering limited-edition Christmas ornaments.
The wooden ornaments are shaped like one of Pete's hot dogs and is imprinted with the restaurant's name. Underneath, the ornament says "Newburgh, NY, est 1932." These holiday decorations were custom made by Popp's Trophies in Walden in just a limited amount.
The Pete's ornament went on sale Wednesday morning and immediately became a "must-have" item. According to Pete's, within minutes of posting a photo of the ornament on Instagram the restaurant started receiving messages about them. One customer put in a hold order for three ornaments. The hot dog lover will be sending them to friends in Florida and California and, of course, one will remain in Newburgh on their own tree.
The Pete's Hot Dog ornament costs $11.50 plus tax and is only available at the restaurant. Pete's anticipates these holiday keepsakes to fly off the shelves, so you may want to get there sooner than later to claim yours. Pete's told us that depending on how fast they sell out, they may consider making more, but there's no guarantee.
Read more:
BONUS VIDEO