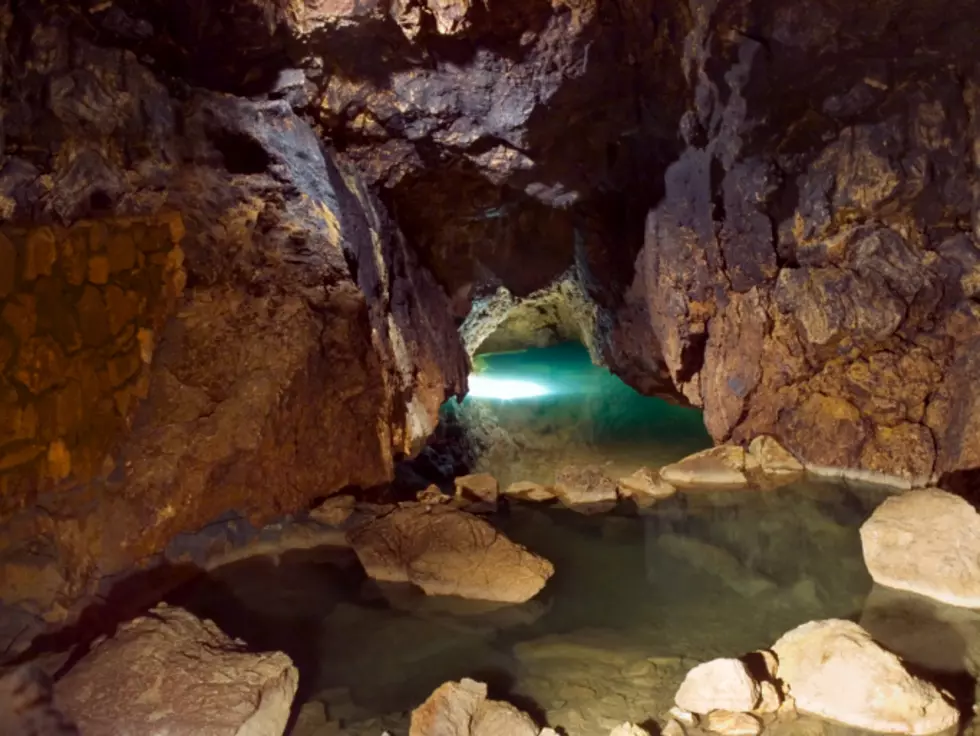 Howe Caverns' Naked in a Cave Event Announced
Lake in cave, abstract nature background
The 3rd annual Naked in a Cave event is set!
Yes being naked in a cave sounds like something only a crazy person would do BUT, admit it, it sounds like it could be fun and if your like me and love to try out new things, we need to do this. Did I mention that this is the third year they are doing this and it sells out each year?
The folks at Howe Caverns have announced through their Facebook page that they have set the date Saturday, September 12, 2020, for their 3rd annual naked stroll in the cave celebrating body positivity.
Yes, it is exactly what it sounds like, guests that purchase tickets will take a stroll through the cave nude with the focus this year being magnetism.
Their Facebook post said that, when you truly love yourself, you glow from the inside. You attract people who love, respect, and appreciate your energy. Everything begins with how you feel about yourself and what you put out into the world. Believe you are worthy, valuable, and deserving of receiving the best life has to offer.
If you have missed the chance in years past to take part in "naked in a cave", here is your chance to get limited tickets. Each year they only make 350 tickets available and they go QUICK! This year tickets are $75.00 per person and include 1 complimentary adult beverage and your souvenir robe.
They are also offering dinner packages as well. All tickets are non-refundable and payment is due in full at the time of reservation. The event is for age 21 and over only and reservations are being accepted now at 518-296-8900.
Read more:
BONUS VIDEO