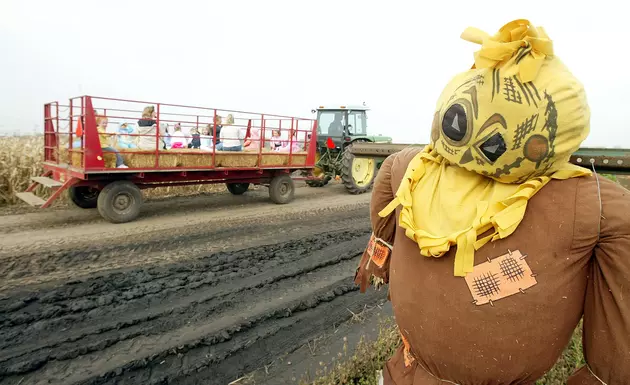 A Not So Haunted Halloween for Kids at Stoney Kill

Tim Boyle /Getty Images
Halloween is a fun holiday, but sometimes it can be a little too scary for the younger kids. Here is something you can do with the younger kids that's fun and educational but not so scary. And the older kids will enjoy it, too.
It's the Not So Haunted Barn and Hayride this Saturday, Oct. 19, from 4 pm - 7 pm at Stony Kill Foundation on Farmstead Lane in Wappingers. You and the kids can stop in the hay loft for a haunted barn tour and learn about the creatures and critters that call the barn home. You can also visit with the livestock.
There will be a Birds of Prey show by Brian Robinson at 5PM, first come first served. There will also be draft horse wagon rides by the Hudson Valley Driving Association. All proceeds raised will go toward the care of the livestock.
There is a $5 suggested donation to enter and enjoy the attractions. For more information about the Not So Haunted Barn and Hayride, check out the event facebook page.
Read more:
BONUS VIDEO