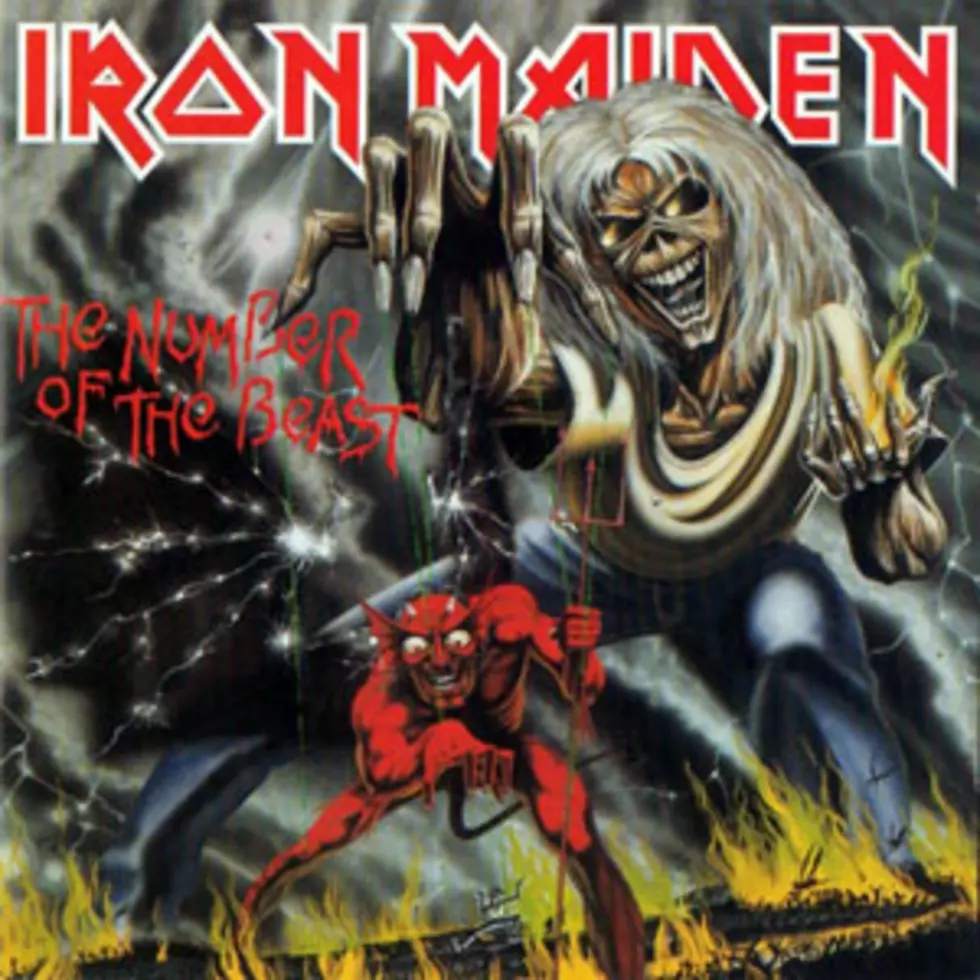 36 Years Ago: Iron Maiden Release 'The Number of the Beast'
EMI
Iron Maiden released their classic album 'The Number of the Beast' on this day 36 years ago (March 22, 1982).
Iron Maiden was formed in 1975 out of east London by bassist and primary songwriter Steve Harris. The band were pioneers of the New Wave of British Heavy Metal and achieved initial success in the early 80's, and have had several platinum and gold albums in the UK and U.S including 1982's Number of the Beast.  Number of the Beast was a commercial success and landmark album for the band reaching No. 1 in the UK and going platinum in the United States. Singles off the album included the title track, "The Number of the Beast" and Run to the Hills". The album drew controversy for the religious nature of the lyrics and the cover art.
Up the Irons as we salute Iron Maiden's The Number of the Beast today!