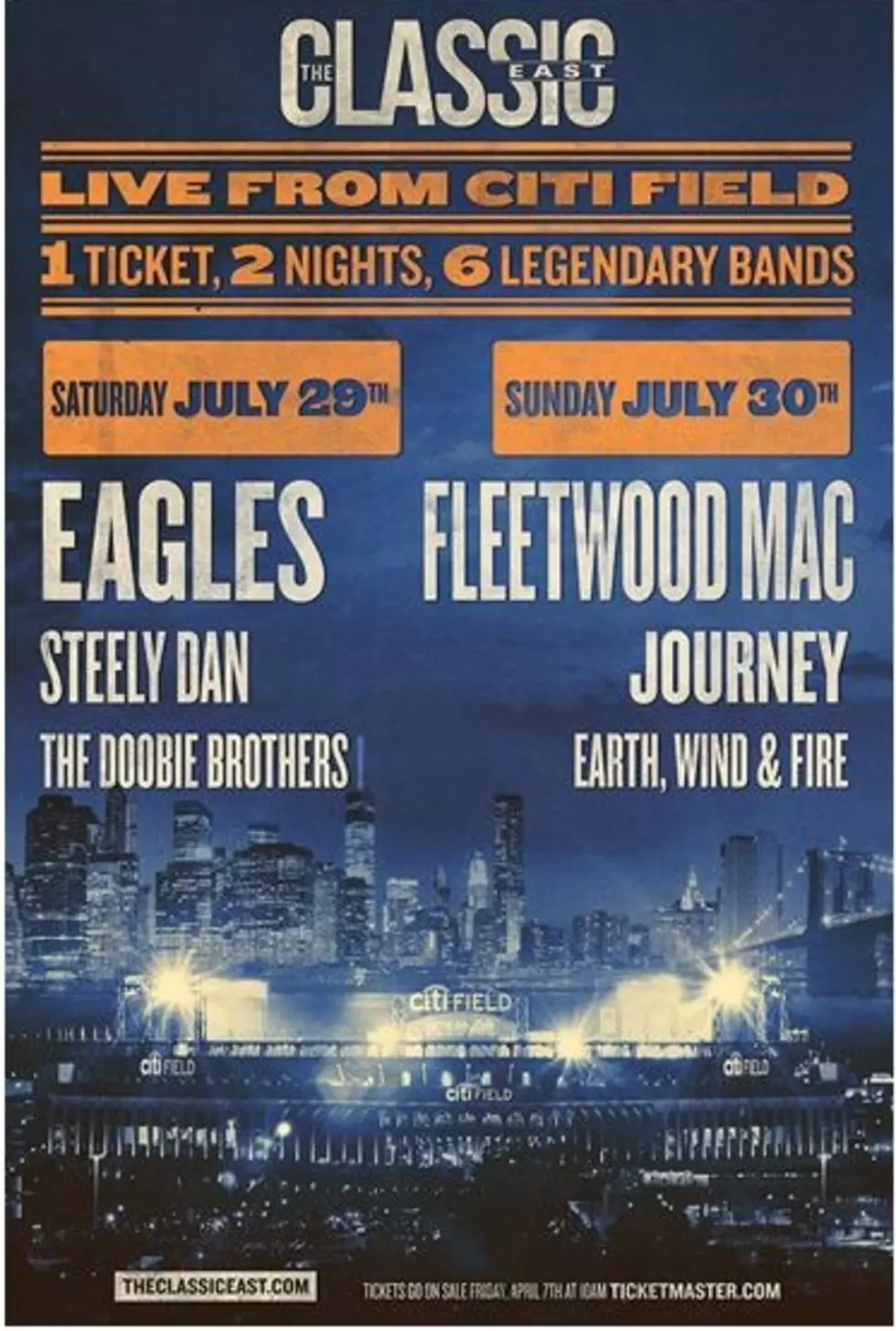 Classic East Concerts with The Eagles and Fleetwood Mac Info
Anna Loynes
WPDH announced the Classic East Concerts featuring The Eagles and Fleetwood Mac recently, and now we have some ticket info for you. It's happening July 29-30 at Citi Field in NY, with the Eagles headlining that Saturday(29), and opening acts are Steely Dan and The Doobie Brothers. Fleetwood Mac is headlining that Sunday(30), with Journey and Earth, Wind & Fire as opening acts. Here's the ticket info for this coming week:
VIP Packages and AmEx Cardholders Pre-sale is Monday, April 3 at 10am.
LiveNation Mobile App Pre-sale is Thursday, April 6 between 10am-10pm.
General Public Sale Opens Friday, April 7 at 10am.
Tickets will run from $150 - $950 for a single 2-day ticket, so you can go to both shows with one ticket.