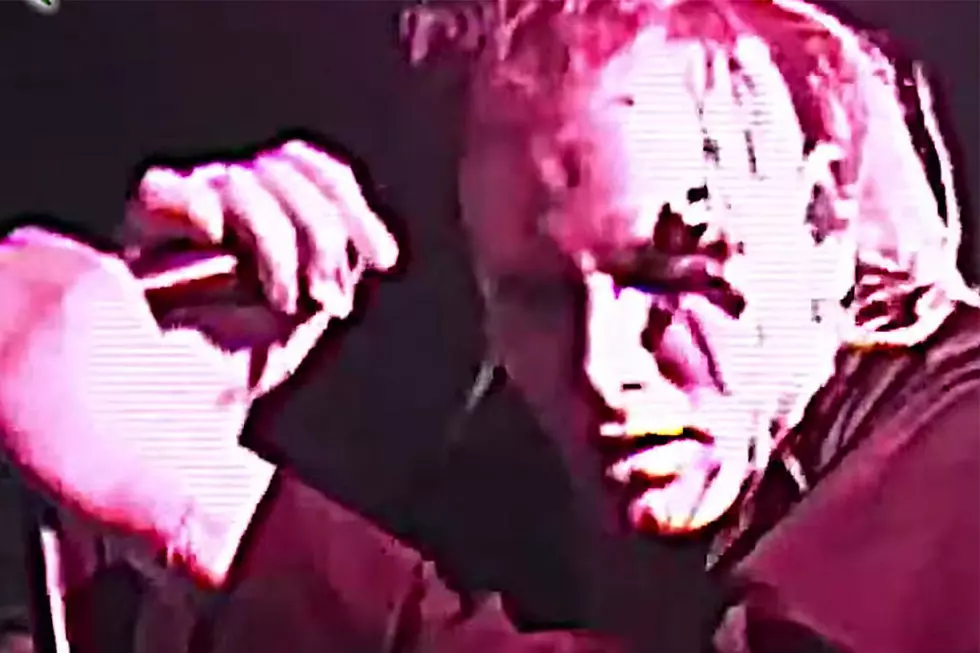 10 Epic First Concerts by Huge Bands
YouTube
Thanks to the wonders of YouTube, we can see the exact moment a legendary band first stepped onto the stage. We rounded up some of your favorite acts' first shows ever for this Loud List.
When Corey Taylor joined Slipknot, he didn't even wear a mask for this inaugural gig. The powerhouse frontman did have some makeup around his eyes and what looks like a suit jacket, so there aren't many recognizable CMFT elements in this Slipknot show, which took place at the Safari Club on Aug. 24, 1997.
Of course, the Ramones played their first show at CBGB's in New York City. The future punk legends didn't get a very favorable reception, likely due to the almost nonexistent crowd. Joey Ramone was a much different performer back then, doing his best New York Dolls act. The Ramones even had an onstage fight over what songs to play during their first gig, resulting in a yelling match that's forever captured on film.
Unlike most bands during their first performance, Rage Against the Machine were immediately incredible. Zack de la Rocha had a pro's command of the stage, while the instrumental section remained crazy tight the entire show. No wonder RATM's rise seemed to happen overnight.
Check out these 10 Epic First Concerts in the Loud List above.