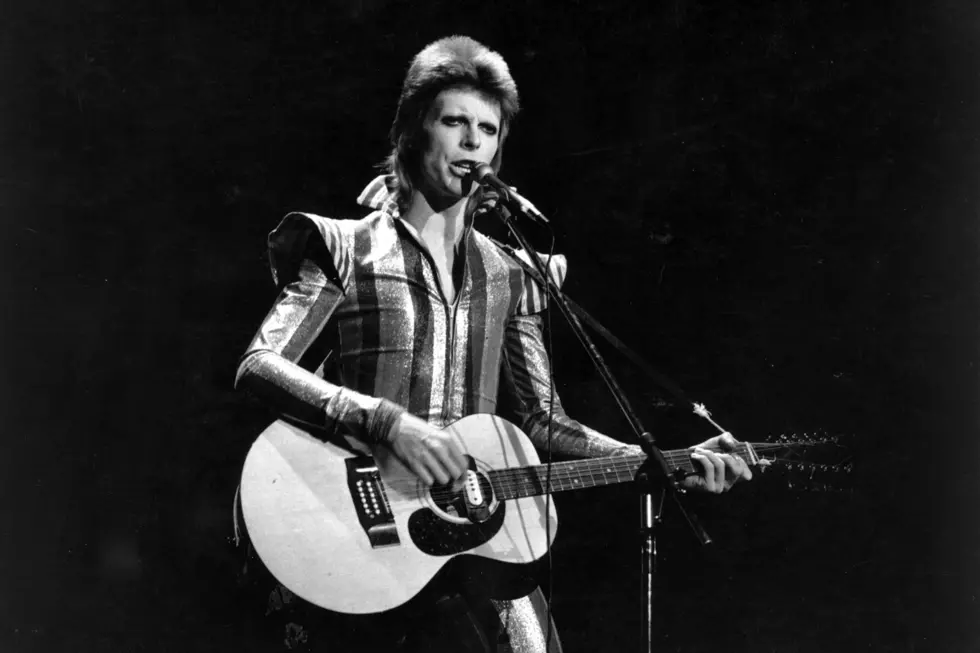 Ziggy Stardust 50th Anniversary Showing Set for Hudson Valley
Express, Getty Images
Popular theatre set to show Bowie classic Ziggy Stardust and the Spiders from Mars.
Ziggy Stardust was the fictional character created by David Bowie, and Bowie's stage persona during 1972 and 1973. The eponymous character of the song "Ziggy Stardust" and its parent album The Rise of Ziggy Stardust and the Spiders from Mars (1972), Ziggy Stardust was retained for Bowie's subsequent concert tour through the UK, Japan and the United States, during which Bowie performed as the character backed by his band The Spiders from Mars.
Bowie continued the character in his next album with 1973's Aladdin Sane, which he described as "Ziggy goes to America". Bowie retired the character on 3 July 1973 at a concert at the Hammersmith Odeon in London, which was filmed and released on the documentary Ziggy Stardust and the Spiders From Mars.
The Rosendale Theatre in Rosendale, NY (Ulster County) is a three-story, 260-seat movie theatre and performance center that first opened as a casino in 1905 and began showing films in the 1920s. A stage was installed in the 1930s and the venue started showing live vaudeville and burlesque acts, and once housed the town's fire department. Anthony Cacchio Sr. rented the building in 1949 and converted it into a movie theater, showing about 300 movies a year. After more than 60 years of operation, the Cacchio family decided to sell, and the venue ownership was transferred to a nonprofit, the Rosendale Theatre Collective in 2010.
The theatre hosts various events regularly, showcasing some great classics. There's the Creature Feature Series that shows classic movie monster films, a Summer Retro Series, along with a Music Fan Series that shows music related films.
Rosendale Theatre hosting Ziggy Stardust 50th Anniversary
Rosendale Theatre's Music Series Presents: Ziggy Stardust and The Spiders and Mars for its 50th Anniversary one night only on Wednesday, July 12 at 7pm. Tickets are $10 general, $6 for members. Get more info and tickets here.
David Bowie Year by Year: 1965-2016 Photographs
David Bowie's fashion sense fueled his chameleon-like career, from the early days as a mod and a folksinger through Ziggy Stardust, the Thin White Duke and beyond.