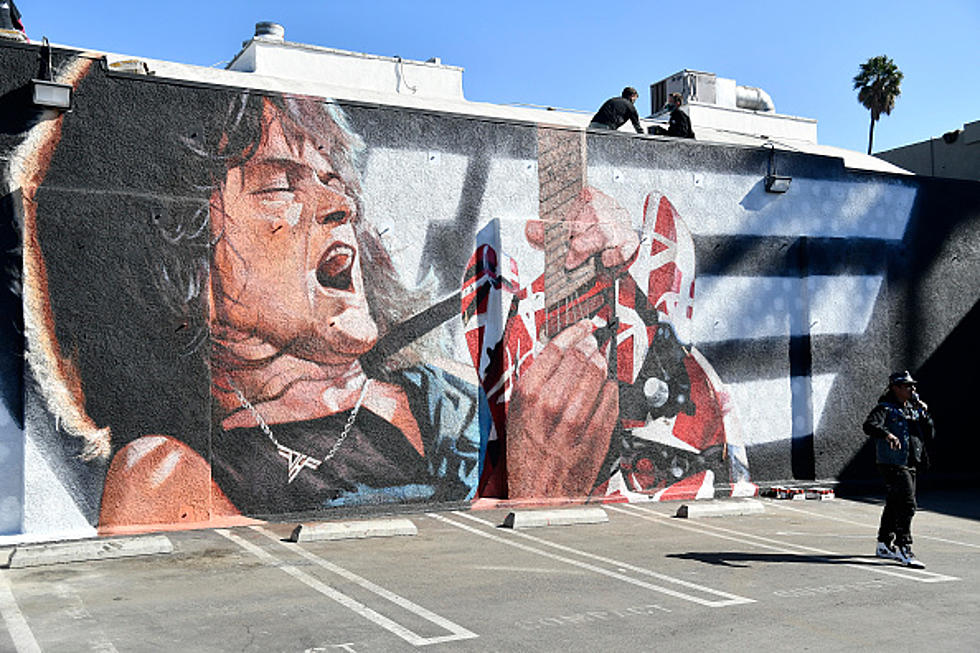 Photo by Frazer Harrison/Getty Images
This weekend we're marking the end of National Guitar Month by spotlighting the Guitar Gods of Rock.
National Guitar Month is observed each April, and it's the perfect time to pay tribute to those who have achieved greatness with one of the world's most popular instruments.
What is a Guitar God?
According to Urban Dictionary, a Guitar God or Hero is a rock guitarist known for extraordinary skill, flash, style and influence. So many rockers fall under the "Guitar Gods" category, Eddie Van Halen, Jimi Hendrix, Jimmy Page, Slash, Eric Clapton, and dozens more. We will be honoring these Guitar Gods of Rock with double shots every hour all weekend long on the Home of Rock and Roll!
Eddie Van Halen
Arguably one of, if not the greatest guitar god ever would be the late Eddie Van Halen. The lead guitarist, and co-founder of Van Halen is considered to be one of the greatest and most influential rock guitarists of all time. Van Halen formed out of Pasadena, California in 1972 featuring Eddie along with singer David Lee Roth, drummer Alex Van Halen and bassist Michael Anthony. The band became one of the most successful rock acts of all time, being one of only five rock bands to have two studio albums sell over 10 million copies in the U.S. and they are the 19th best selling band/artist in U.S. history according to the RIAA. Van Halen were inducted in to the Rock and Roll Hall of Fame in 2007. Plenty of Van Halen will be featured this weekend, we promise you that. There ain't nothin like old-school VH!
Download the PDH Mobile app and take us with you wherever ya go this weekend. You don't wanna miss a minute of it! Listen for the Guitar Gods of Rock all weekend long on 101.5 WPDH The Home of Rock and Roll.
Top 66 Hard Rock + Metal Guitarists of All Time
Counting down rock and metal's greatest guitar players.