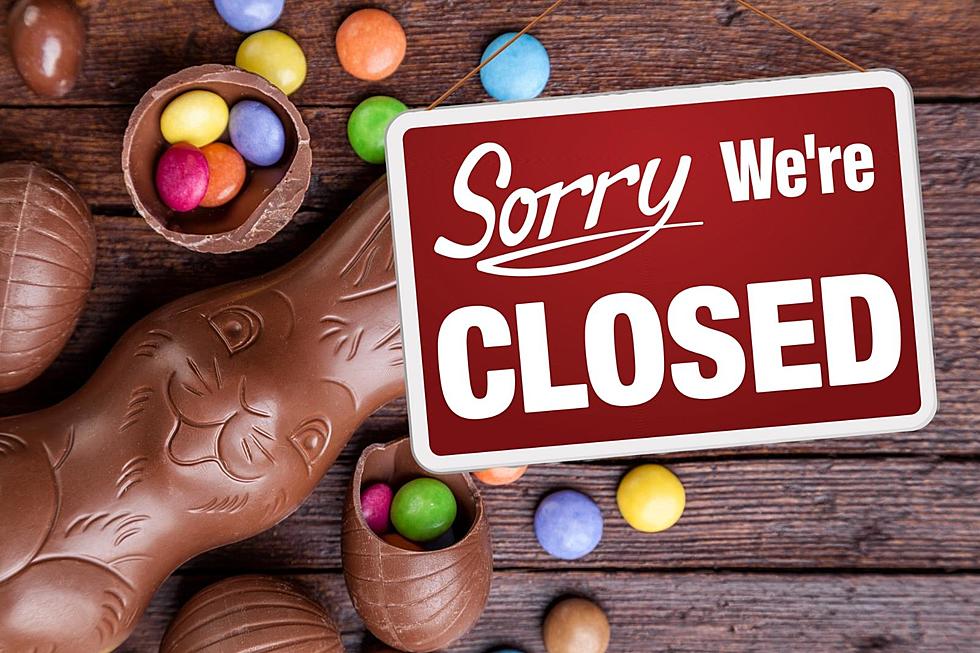 Which Hudson Valley Stores are Closed on Easter and Good Friday
AND-ONE/Zager
Easter and Good Friday aren't national holidays, but many Hudson Valley businesses will be closing down to celebrate.
There are some holidays that everyone knows will stop their mail and close businesses, but others are a little more confusing. Easter is one of those holidays that catches many people by surprise, with certain stores deciding to remain open while others shut down.
We've compiled a list of stores, businesses, and services throughout the Hudson Valley that will be affected this week due to either Good Friday or Easter closures. Some of them may surprise you, so be sure to scroll down and check out the full list.
Mail delivery
Since Easter falls on a Sunday, there will be no mail service. Some packages are delivered on Sundays and that schedule may be delayed in some areas due to the holiday. There will be regular mail service on Good Friday.
Banks
Banks are traditionally closed on Sundays, so the holiday will not affect regular hours. Some branches may have limited hours on Good Friday ahead of the holiday weekend, so you should check ahead. The stock market is closed on Friday.
Supermarkets
Hours will vary on Easter Sunday by store. Hannaford and Stop & Shop will have reduced hours at most locations. Other national chains such as Shoprite, Price Chopper/Market 32, and Tops Friendly Markets all report that they are open as usual, but some local store hours may vary. Adam's Fairacre Farms and Aldi will both be closed on Easter Sunday.
Malls
Most local malls will be closed on Easter Sunday. The Poughkeepsie Galleria and Galleria at Crystal Run will both be closed, but the movie theaters will remain open.
Stores
Many national chains will be closed on Easter Sunday including Target, Best Buy, Macy's, Marshall's, TJ Maxx, Homegoods, and Kohl's. Lowes will be closed while the Home Depot will remain open on Easter.
Pharmacies
Pharmacies will be open as usual on Good Friday and Easter, but some local stores may have reduced hours on Easter Sunday.
These 40 Flashback Images of the Galleria Will Make You Totally Nostalgic
The Poughkeepsie Galleria has gone through some major changes in the past 34 years. Scroll down for a trip down memory lane. How many of these stores do you remember shopping at?