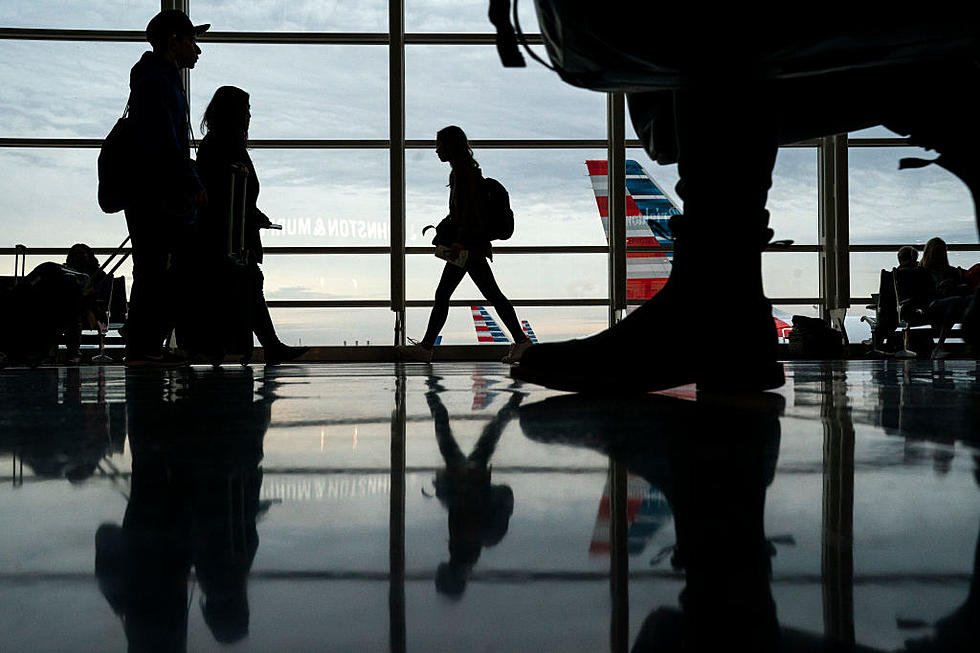 Americans Love Traveling To This State When On Vacation
Getty Images
People love to travel. One of the best things about modern society is the ability to be able to get just about anywhere in the entire world in a day or less. That's a far cry from travel in the 1800s when it would take at least 6 weeks just to cross the Atlantic Ocean by sailship.
Now that we can travel just about anywhere in the world so quickly, even though nearly 33% of Americans don't have a valid passport, that doesn't stop most Americans from taking advantage of the abundant opportunities to hit the road (or skies).
While New Yorkers love to travel just as much and actually have picked Italy, Mexico, and Japan as their favorite destination, the rest of the country seems to have chosen New York as their favorite destination.
According to a report by Airport Parking Reservations, flight data from all around the country shows that the Empire State is the number one destination for people to travel to.
Not that anyone can blame them based on some of the amazing things that we have to offer right here in New York.
Of course, we have the hustle and bustle of New York City, including landmarks like the Statue of Liberty, the World Trade Center, Ellis Island, and more. New York State also boasts such treasures as the Finger Lakes, Niagara Falls, the Baseball Hall of Fame in Cooperstown, and Buffalo which is home to New York's only professional football team.
I have traveled to several places all around the world and I can sincerely agree with this sentiment. New York is a great place to visit when on vacation, but considering all the things New York has banned and how high New York taxes are, I'm not sure this is a great place to live.
Inside The Rock's Vacation Rental in Hawaii
Take a tour of Dwayne "The Rock" Johnson's vacation rental in Hawaii that comes with its own private beach, waterfall and hot tub.
Western New Yorkers Need These Things For Their Winter Vacation
Inside Justin Bieber's Hawaii Vacation Home
Take a look inside Justin Beiber's Hawaii vacation home, where Love Island was also filmed.