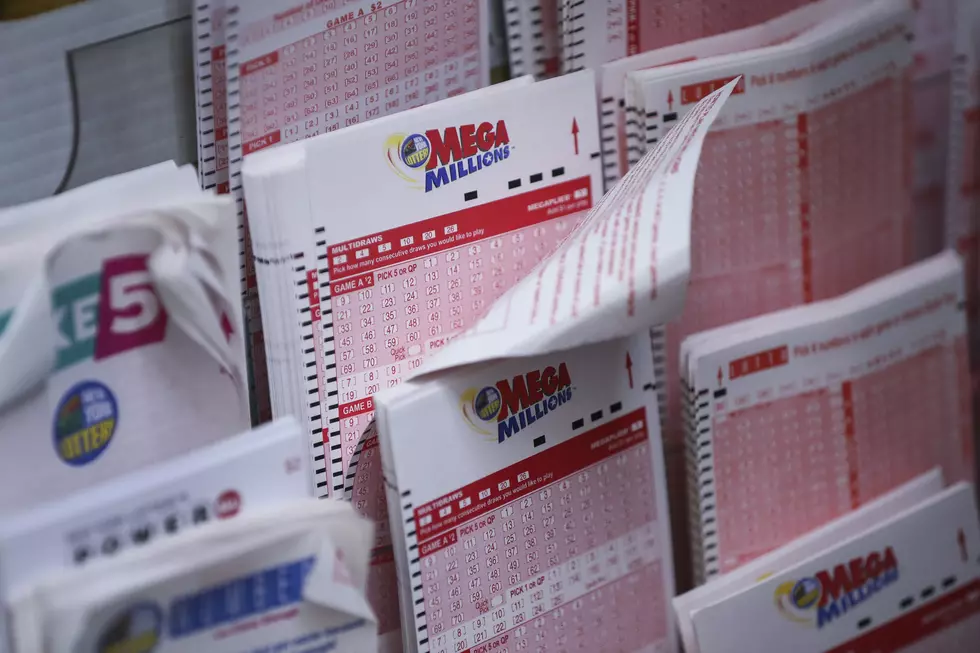 Odds Are Actually Great That the Winning Mega Millions Ticket Will Be Sold in New York
Drew Angerer/Getty Images
The Mega Millions Jackpot has jumped through the roof again with the drawing amount for tonight sitting at an impressive $1.35 billion dollars.
We've heard from several people who say they won't be playing the Mega Millions this go around because winning the jackpot is so much harder to win when the number is as high as it currently is versus when the jackpot amount is lower.
Friday the 13th has always been a day that's been considered an unlucky one, but if you live (or work) in New York and you've been throwing around the idea of picking up a ticket for tonight's Mega Millions lottery, this might help you decide.
The team at US Betting Report analyzed both Powerball and Mega Millions winners and has put out a report of which states have the most luck when it comes to winning big. A lot of people believe the top winningest state to be Florida, but that's actually not the case.
SEE ALSO: Can You Remain Anonymous If You Win The New York State Lottery?
New York is extremely lucky with winning Mega Millions tickets being sold in the state 40 times in the last 21 years. Additionally, New York has sold winning Powerball tickets 12 times in the last 21 years.
Florida doesn't even come in second on the list of luckiest states. That honor goes to California which has had 35 Mega Millions winners. Indiana has only had two Mega Million winners in the last 21 years, but they're the luckiest in the Powerball with 39 winners since 1992.
Where did Florida rank? Believe it or not, they're only the 12th most lucky lottery state according to US Betting Report.
How To Protect Yourself And Your Money If You Win The Lottery
Whether you've recently won the lottery (or are planning to!), there are some things you should do right away to protect not only yourself but also your money.
Check Out the Frivolous Things People Say They'd Spend Money on if They Won the Lottery
We asked people what frivolous thing they'd spend money on if they won the lottery (after all bills and such are paid, obviously) and their answers didn't disappoint!