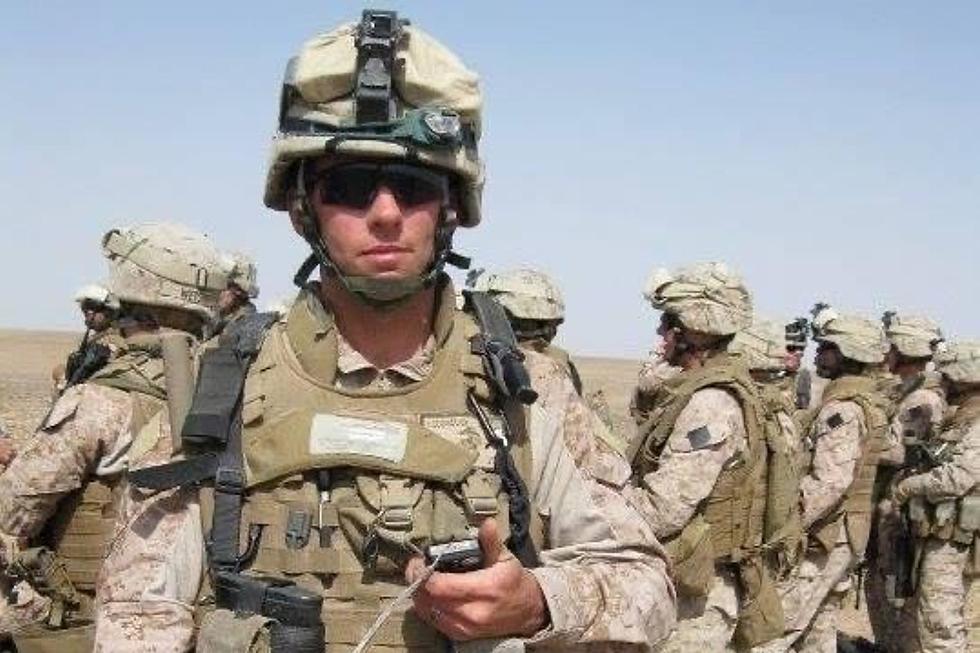 Tompkins Community Bank Honors June's Vet Who Rocks
Daniel McDonough
Tompkins Community Bank is congratulating a Hudson Valley veteran who has been named a WPDH Vet Who Rocks.
This month, Daniel McDonough will receive $500 and become eligible for a $10,000 reward to be handed out to one Hudson Valley Veteran on Veteran's Day. He was nominated to be a Vet Who Rocks by his wife, Carrie who shared Daniel's story with us.
McDonough was deployed to Afghanistan during Operation Enduring Freedom. The US Marine served in the artillery, spending much of his time working on surveillance. After Afghanistan, the Hudson Valley veteran was deployed to Okinawa where he found himself halfway around the world from his wife as she was giving birth to their first child. Carrie says "It was incredibly difficult for our family that he was so far away during such a monumental event, but he knew he had to serve his duty."
Today, McDonough continues to serve his country as an employee at West Point. His wife says he's "the true definition of a hard worker " and is a fantastic husband and father to two boys.
For generations, Tompkins Community Bank has helped the communities it serves to thrive and grow. Much like our Vets Who Rock, this community-based financial institution considers it a duty to provide innovative financial solutions for local families and businesses as they navigate their financial journeys. Whether you're a first-time homebuyer hoping to put down roots, or an entrepreneur looking to grow your business, Tompkins is there for you every step of the way.
If you know a veteran with a story we should spotlight as a Vet Who Rocks, you can nominate them below.