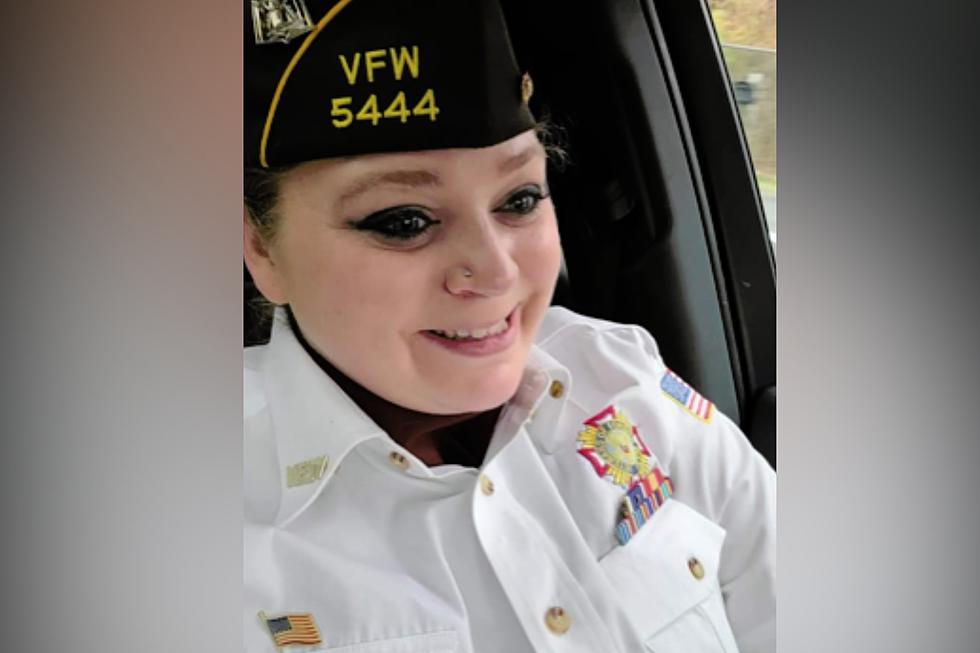 May's Vet Who Rocks is The Hudson Valley's Own Commander Maddie
Madison Fletcher
This month's Vet Who Rocks is a mother, a commander and an advocate for other veterans.
Every month 101.5 WPDH shares the story of a Hudson Valley Vet Who Rocks. These veterans continue to give back to the community long after their military service is over. We share these stories on the first Wednesday of every month during the Veteran Report on the Boris and Robyn Show, highlighting the veterans who inspire all of us to strive for the very best.
This month's Vet Who Rocks is Madison Fletcher, known to many local veterans as Commander Maddie. Craig Fletcher sent us the following letter demonstrating what an impact this Hudson Valley veteran has on the Hudson Valley.
Madison is a Navy veteran who was the first female post commander of her VFW post in Amenia. She has worked tirelessly to improve the post and bring money in for veterans. She organized Poker runs, karaoke, Pig Roasts, and Car Shows all to benefit the local community and veterans in need. Madison is now the District 2 commander of the VFW which covers Sullivan ulster dutchess Westchester, and Putnam. District 2 is the biggest district in the state. She also is fully employed by the Department of NY VFW as a Veterans Service Officer.

 
Every day she meets with veterans to help ensure they get the benefits that they have earned. She is a loving mother to an 11-year-old daughter Brooklyn, an amazing wife and spends her days going above and beyond to help veterans throughout the state. There is so much more that I could say but it would be rambling on. She is an amazing person, veteran and comrade to every veteran she meets. Please consider Maddie Fletcher for you Veteran Who Rocks.
Madison will receive $500 for being this month's WPDH Vet Who Rocks. She will also be in the running for $10,000 which will be handed out to one monthly honoree on Veteran's Day this November.
The WPDH Vet Who Rocks is made possible by our friends at O'Connor and Partners, Tompkins Community Bank, Xterior Solutions and MHA of Dutchess County.