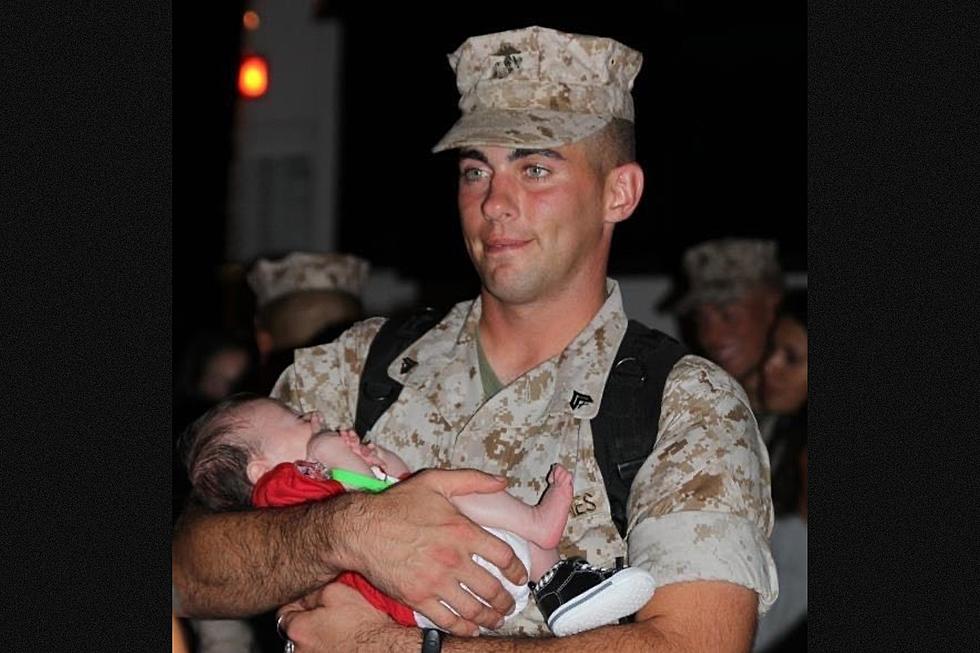 Hudson Valley Family Man is This Month's Vet Who Rocks
Daniel McDonough
A Hudson Valley vet has an unbreakable family bond that's grown even stronger after being forced to miss the birth of his child.
Every month 101.5 WPDH shares the story of a Hudson Valley Vet Who Rocks. These veterans continue to give back to the community long after their military service is over. We share these stories on the first Wednesday of every month during the Veteran Report on the Boris and Robyn Show, highlighting the veterans who inspire all of us to strive for the very best.
This month's Vet Who Rocks is Daniel McDonough. We received a nomination letter from McDonough's wife, Carrie, who shared Daniel's dedication to both his family and his country.
My husband, Daniel McDonough, proudly served in the United States Marine Corps from 2008-2012. In that time, he was deployed to Afghanistan during Operation Enduring Freedom in artillery. He regulated many hours of surveillance as well. In 2011, he was deployed to Okinawa on a non-combat operation where he was mandated to survey and protect the base. During that deployment, we had our first son. He was on the phone while I was giving birth and then was able to Skype after the delivery. It was incredibly difficult for our family that he was so far away during such a monumental event, but he knew he had to serve his duty.

 
He returned home and served the rest of his time in Jacksonville, North Carolina on Camp Lejeune. After, we returned to NY where he now works for West Point. He is the true definition of a hard worker and serving his country is one of his proudest accomplishments that he will forever cherish…besides marrying me and having his two boys.
The WPDH Vet Who Rocks is made possible by our friends at O'Connor and Partners, Tompkins Community Bank, Xterior Solutions and MHA of Dutchess County.