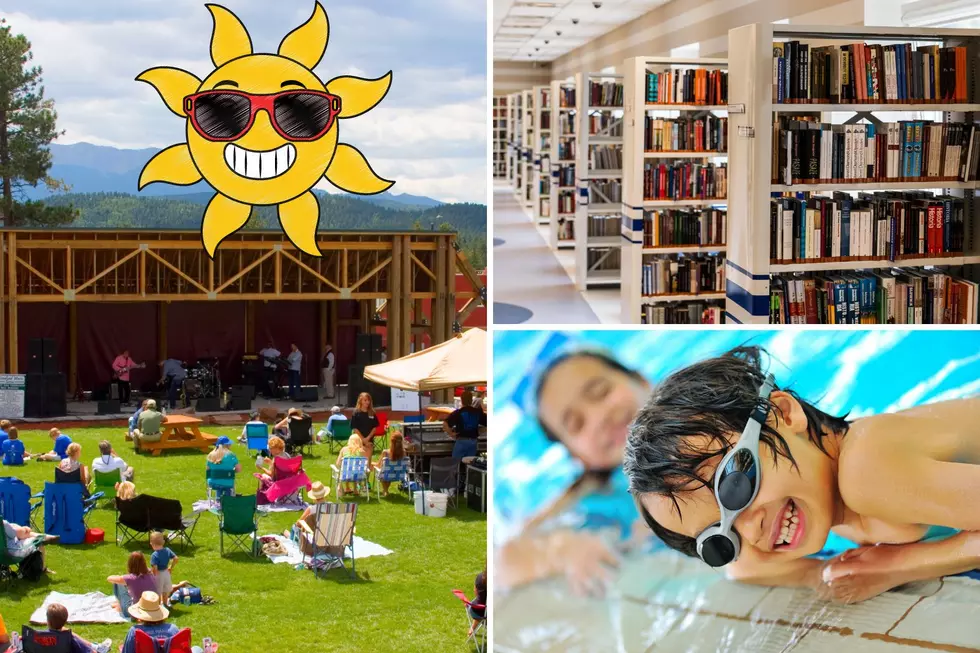 Top Picks For Summer 2022: Avoiding 'I'm Bored' From The Kids This Summer
SWKrullImaging, jarmoluk, Zurijeta - for Canva
Some local schools have already closed their doors on the 21/22 academic year, with the rest wrapping up in the next few days.
While some parents have had their list of summer activities, camps, and events planned out since winter break, while others are scrambling to figure out what to do to avoid those two words that we HATE to hear, especially hours into summer break...
I'M BORED!
Let's take a look at some local options that can add a little fun to summertime for your little ones, and bonus, many of these are low cost/no cost.
No Cost Concerts
Low Cost Local Options
Thrill Seeking Kids
Hudson Valley Summer Fun
There's also no shortage of local farms to visit that are definitely kid (and sometimes dog) friendly, and I'm sure the kids will get a kick out of the candy cannon at one particular local farm.  Local playgrounds and parks are always a great option for the kids to burn off some energy (and hopefully get them to go to bed early, too).
Last summer, 2021, we put together a list of our top nine Hudson Valley hotspots to help you avoid the boredom cries.  Do you have anything that we should add for 2022?
Top Nine Hudson Valley Hotspots To Help Avoid 'I'm Bored' This Summer
School is just about done for most of the Hudson Valley, let us help you avoid those words every parent never wants to hear....'i'm bored!'
33 of The Most Popular Ice Cream Shops in the Hudson Valley
Ice Cream shops across the Hudson Valley are preparing for opening day and the warm weather rush. Did we mention your favorite spot? Let us know who we need to add to the list.