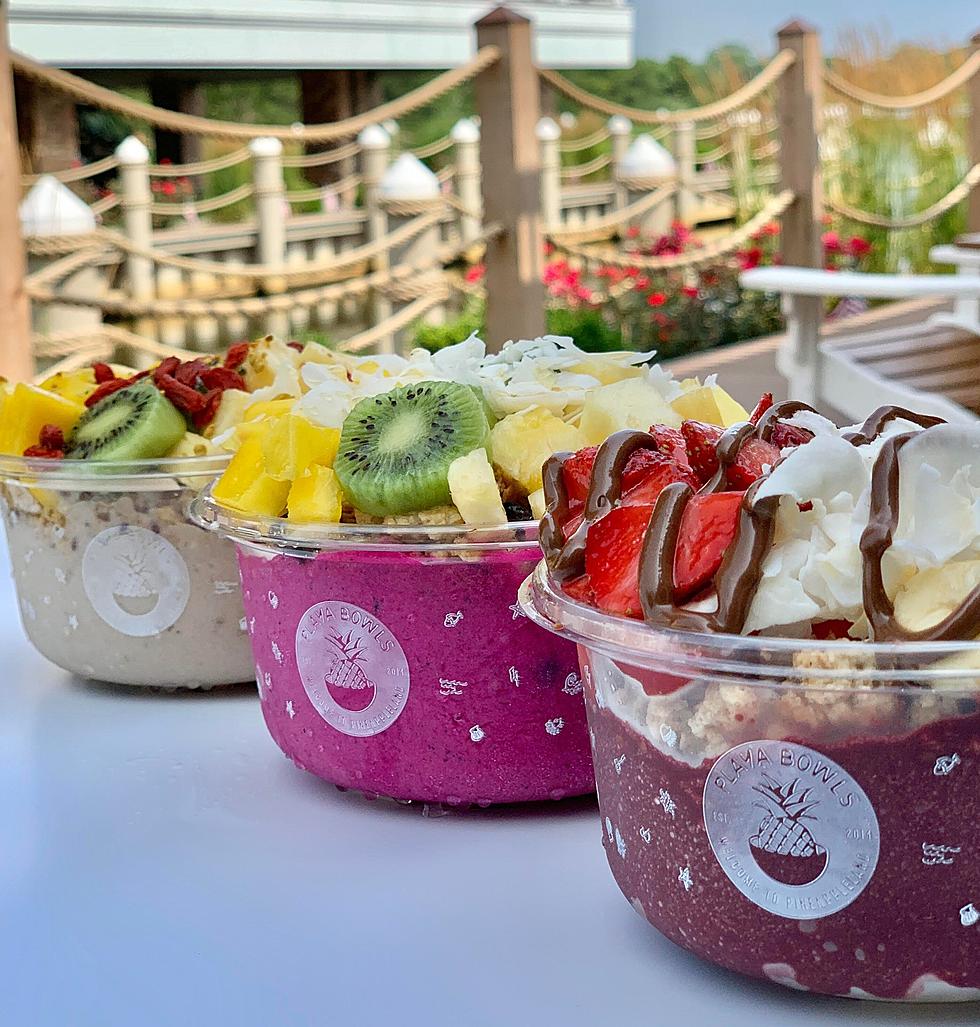 Poughkeepsie Residents Welcome New Health Food Restaurant
Playa Bowls Poughkeepsie Facebook
Playa Bowls Poughkeepsie welcomes customers at the grand opening celebration.
Play Bowls New Jersey's original superfruit bowl franchise that was founded back in 2014 and today has over 170 plus stores all across the country. Many people enjoy Acai bowls for their health benefits due to their high levels of antioxidants and phytochemicals. Acai berries help with heart health, by improving cholesterol levels and cognitive function by fighting inflammation and oxidation in brain cells.
I personally love smoothies and have been on a smoothie kick for some years now. I'm excited to see that there's a new option now in the area with Play Bowls Poughkeepsie and I'm looking forward to checking out the smoothies on their menu.
Playa Bowls Poughkeepsie Has Grand Opening Celebration
The grand opening of Play Bowls Poughkeepsie took place over this past weekend with the new business welcoming customers and giving away free Playa Bowls to the first 50 customers that came through the doors. They also had live music and gave out t-shirts and other prizes throughout the day.
There was a line out the door of excited customers eager to see the new tropical-themed paradise and to try the new healthy food being offered at Playa Bowls Poughkeepsie. The shop offers superfruit bowls, smoothies, juices, coffee, and more. You can find them at 2507 South Rd in Poughkeepsie, NY.
Best of luck to Dana Weber Collins and the crew at Playa Bowls Poughkeepsie! Can't wait to stop in and check out the place.
14 Things to do in Poughkeepsie if You're Under 21
This list doesn't just pertain to anyone under 21. These are 14 recreational activities around Poughkeepsie that are mostly inexpensive and accessible to all.