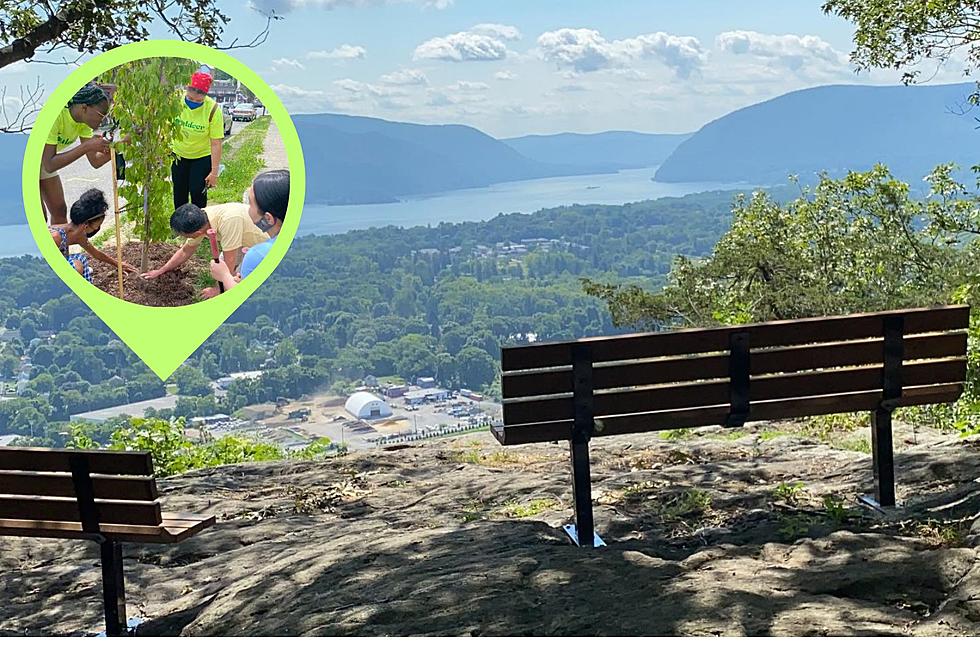 Meet the Young Leaders Making Newburgh, NY Greener
Canva, Facebook, Outdoor Promise
The beauty of the Hudson Valley surrounds all four seasons. During the spring and summer months, we soak up all the greenery, vibrant flowers and sunshine that greets us daily. On hiking trails, in flower gardens and local lakes, we find the simplicity in nature that can bring us calmness.
Whenever I go outside, I take a few deep breaths and soak up the moment of living in such a beautiful area. The Hudson Valley is home to history buffs, outdoors and nature enthusiasts and those who enjoy having all four seasons by living in one state.
While the Hudson Valley continues to grow, local residents may be opposed to the new buildings and warehouses that may pop up in our neighborhood.
However, in Orange County, NY local residents are doing their part by making the Hudson Valley a happier, healthier and greener community.
Have You Heard Of Outdoor Promise?

I came across Outdoor Promise on social media. I was intrigued by Hudson Valley residents of all ages taking part in planting, cleaning and educating the community.
Outdoor Promise is based on conservation, education and community.
"Outdoor Promise is a 501(c)3 nonprofit focused on inspiring and supporting the next generation of outdoor leaders. Our programs are centered around equitable access for youth, families, and individuals that have been traditionally underrepresented in outdoor recreation."
Outdoor Promise shared that they,
"We believe in the power of an engaged community that works together to protect the environment starting with their own backyards."
More than ever, I believe it's important to come together, spend time outside doing what makes us happy and educating others on how it can benefit them as well.
Where Is Outdoor Promise Located?
Outdoor Promise partnered with the Greater Newburgh Parks Conservancy along with the City of Newburgh.
They look forward to engaging with the community and developing young leaders. The tree equity will soon improve in the city of Newburgh, NY all thanks to this compassionate organization.
How Can You Be Involved With Outdoor Promise?

Outdoor Promise provides programs for the community.
"Our programs combine service-learning projects, community engagement, outdoor exploration, and education to inspire and support the next generation of outdoor leaders. We believe that an engaged community working together can make a real difference in protecting the environment, starting in their own backyards."
Outdoor Promise shared that as the population continues to increase in the Hudson Valley, it's important to have opportunities for residents to experience the beauty of nature.
Different courses are available with Outdoor Promise.
Newburgh Street Trees is a course that is created for Newburgh, NY residents who have an interest in planting and caring for trees in their community.
Outdoor Leadership Fundamentals allows residents to learn the basics of outdoor leadership. It can help assist with a trip including one by yourself or with others.
How Can You Help Outdoor Promise Or Give Back?

Outdoor Promise has an online shop. Water bottles, t-shirts, stickers and buttons are available for purchase.
Those who are interested in donating can do so on their website. Currently, they have a goal of $80,000 and are at $1,300.
Sharing this article about Outdoor Promise can also assist this organization in making the Hudson Valley a greener and healthier space for everyone.
12 Things You Should NEVER Recycle
While many people already know that recycling is good for the environment, they may actually be putting the wrong things in their recycling bins. Here are 12 items that most people think are recycled, but are usually just discarded into the trash at the transfer station.
6 Places To Cool Off With Summer Mocktails In The Hudson Valley
The most refreshing way to take a break from the heat and find relaxation may be at your local tea shop or locally owned restaurant, sip sip hooray!